Private equity firm boosts stake in Amynta Group | Insurance Business Canada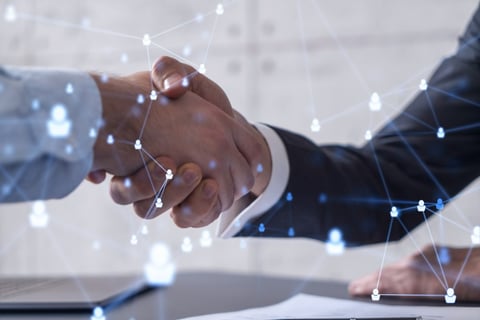 Insurance services company Amynta Group has announced that funds affiliated with private equity firm Madison Dearborn Partners (MDP) have acquired all of the equity interests in Amynta held by AmTrust Financial Services. Through the transaction, MDP builds on its majority ownership in Amynta.
Existing commercial business arrangements between Amynta and AmTrust will continue following the transaction. The terms of the deal were not disclosed.
"MDP has been a great partner for Amynta, and we will continue to value their expertise, insight and support of our vision and commitment as we embark on our next chapter of growth," said Rob Giammarco, chairman and CEO of Amynta. "The increased investment from MDP will foster the ability to drive the continued expansion of our business. We are grateful for AmTrust's strong support and value-added partnership since Amynta's formation, and look forward to building on our very successful commercial relationship, delivering strong capacity to the market."
Amynta, founded in 2018, is one of the largest underwriting managers in the US, with managed insurance premiums of more than US$3.5 billion (about CA$4.47 billion) and total net revenue of approximately US$600 million. Amynta has 32 offices across the US, Canada, the UK and Australia.
"We initially invested in partnership with Rob Giammarco and the Amynta team several years ago ahead of an ambitious journey to build a preeminent underwriting services platform," said Vahe Dombalagian, managing director and co-head of the MDP financial and transaction services team.
"Amynta has since charted an impressive growth trajectory through organic investments in underwriting and new business development and through strategic acquisitions to create a scaled value proposition to its carriers, customers and partners. AmTrust has been a great partner in building the business, and we appreciate their unwavering support of Amynta over the years."
"We greatly value our partnership with AMynta and its management team and look forward to the company's continued success," said Barry Zyskind, chairman and CEO of AmTrust Financial Services. "We have tremendous respect for the underwriting excellence Amynta brings to the market, and we are pleased to continue our strong commercial partnership, with many opportunities for growth in the future.
"Amynta was a very successful investment for AmTrust and our equity sale creates an opportunity to reinvest in the continued growth of our firm and capitalize on the many attractive underwriting opportunities in the market."