Sears Canada going out of business | Insurance Business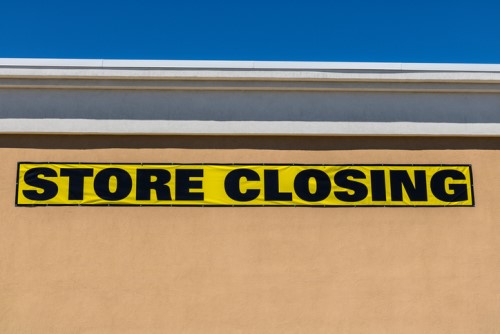 Retail giant, Sears Canada has announced that the company is looking to close all of its remaining stores after an unsuccessful attempt to find a buyer. This will put 12,000 people out of work.
The chain will be seeking court approval on Friday to liquidate all its remaining assets. It's expected that liquidation sales will begin by October 19 and continue for 10-14 weeks, according to The Star.
Search and compare product listings for insurance against Bankruptcy from specialty market providers here
Sears Canada has suffered years of financial struggle and underperformance. Poor returns led to a situation where vendors started to increase defensive measures against the company after insurers began retracting policies against non-payment of goods.
News of the chain's bankruptcy filing in June was unsurprising for many. The company sought creditor protection on June 22 and executive chairman Brandon Stranzl put in a bid to save the company but their efforts were unsuccessful.
"Following exhaustive efforts, no viable transaction for the company to continue as a going concern was received," according to a Sears Canada press release. "The Company deeply regrets this pending outcome and the resulting loss of jobs and store closures."
Sears Canada has already closed 59 stores and announced the closure of another 11 since getting protection from creditors on June 22. The proposed total shutdown will not affect parts of the business that were approved for sale since Sears sought creditor protection, such as SLH Transports and Corbeil Electrique.
Upon court approval, the first people to lose their jobs will be most of the 800 people at Sears Canada head office near Dundas Square in Toronto. It is expected they will be let go next week.
Related stories:
Retail giant Sears Canada declares bankruptcy
Canada slow off the blocks for 'beneficial' product