Canada slow off the blocks for 'beneficial' product | Insurance Business Canada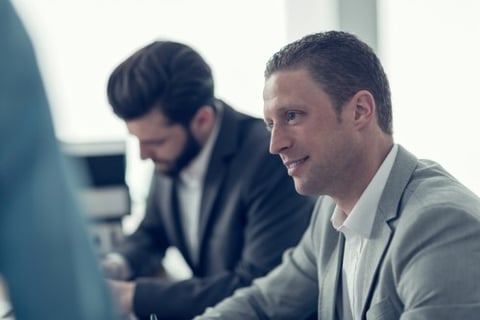 The commercial manufacturing industry in Canada is experiencing consistent growth due to the country's strong domestic economy.
Canada is well known for its diverse population, entrepreneurial culture and quality industry. Indeed the country's profitable manufacturing industry has led to a thriving insurance segment with huge capacity in the manufacturer and wholesale insurance markets.
But despite being an excellent example of a prosperous market in many ways, Canadian insurers have been slow off the blocks with regards to one aspect of manufacturer insurance, according to Kent Pitkin, vice president, April Canada.
Search and compare insurance product listings for Manufacturers from specialty market providers here
"One coverage that small to medium-sized manufacturing companies often don't have, but could really use, is legal expense coverage," Pitkin told Insurance Business. "Manufacturers have to deal with lots of contracts in order to make or sell products and patents. They might need legal advice around contracts or some legal assistance to deal with internal and external disputes.
"Legal expense coverage can be very beneficial for small to medium-sized manufacturers who might not have their own legal teams or a sufficient budget to cater for all legal expenditure. A small manufacturer might not have the need to consult with a lawyer on a regular basis and therefore might not invest in internal legal operations. This is where legal expense coverage could be beneficial."
There's a gap in the Canadian manufacturing market when it comes to legal expense coverage, according to Pitkin. It's not yet included in many policies and is treated as more of an add-on or an endorsement.
"Globally, it's a really big product but in Canada it has been slow to get going," he commented. "Interest is growing and the product is starting to catch on because there are more specialty insurers offering it. Uptake will continue to grow as choice, interest and dialogue expands around the subject."
Legal expense coverage "is a very simple thing to have," according to Pitkin. Having access to a legal advice hotline, often provided through legal expense coverage, can assist manufacturers as they navigate agreements and contracts, and ensure they are not being selected against or targeted with negative clauses.
"Brokers need to use cost benefit analysis to explain to an insured or a client that they might have to pay a little bit extra per year for coverage but it could save money in the long term," Pitkin commented. "Consulting with a lawyer can cost up to $400 per hour and that expenditure tends to add up significantly. Court costs can be in the range of $30-35,000, so if a manufacturer can buy legal expense insurance for a much lower premium, it really makes sense."
Related stories:
Food and beverage product recall a sticky business without coverage
Huge Canadian product recall shines spotlight on lack of broker knowledge