Sun Life overhauls application process, changes the way it calculates risk | Insurance Business Canada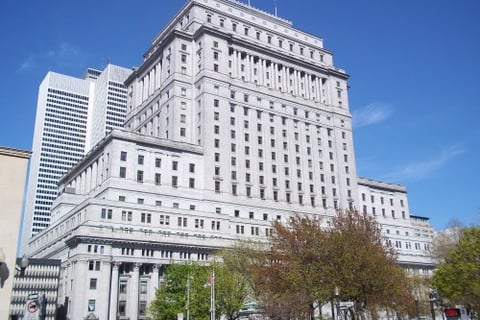 Insurer Sun Life is radically changing its life insurance application process in Canada, as it begins to calculate health risks in a different way.
Earlier today we told you about Sun Life now welcoming applicants with HIV and now we can reveal more about how Sun Life will cutback on intrusive tests, no longer routinely collecting saliva, blood or urine samples, according to
CBC News
reports.
Learn more about critical illness insurance products here.
The majority of those applying for critical-illness insurance will be exempt from the tests, as well more than half of new life-insurance customers.
The insurer is changing the way it calculates health risks following a reassessment of its processes, as well as new medical research.
Kevin Dougherty, president of Sun Life Financial Canada, said the insurer has been evaluating its underwriting processes for months.
"The context is advances in medical technology, big-data analytics and I think we're living in a world where people want simplicity and ease of access," he said.
Upcoming changes to the legislation governing life-insurance tax exemptions were a "catalyst" for the insurer to look at its retail-insurance and critical-illness product line, Dougherty said.
In many cases, these insurance products are bought as estate, small-business or retirement planning tools, rather than just with the aim of a payout, he explained.
"We took the opportunity to not just relaunch existing products, but to really go back and rework them and evolve them."
The new laws will come into effect in 2017, affecting policies that provide life-insurance coverage as well as those that allow customers to build up savings on a tax-preferred basis.
Sun Life's changes will mean that often, the application form will often be the only source of data for either critical-illness or life insurance – "then the adviser can concentrate on what is the right product, instead of saying 'this is more onerous or time consuming,'" Dougherty explained.
Exceptions to the new rules include older applicants, those seeking high insurance amounts and customers with certain pre-existing medical conditions – but other assistance, such as making lab results available to those who show signs that they may develop type two diabetes, will be offered.
The move comes as the entire industry looks inward, attempting to embrace technology and trim the fat on processes.
Sun Life's Canadian individual
insurance business
has been growing at around 13% compounded over the last five years – faster than many of its competitors – the report said.
Related stories:
AIG faces $430 million loss on deal
Insurance industry finally joins the ETF rush