Blink Parametric bolsters Canadian presence with expanded partnership | Insurance Business Canada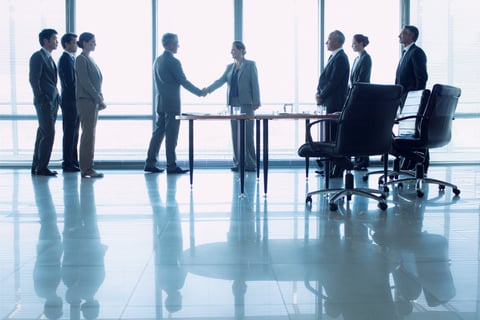 Blink Parametric has further expanded its long-running partnership with Blue Cross, as regional unit Alberta Blue Cross launches its own flight delay service, powered by Blink.
Alberta Blue Cross serves over 1.8 million Albertans through group, government and individual plans, providing benefits plans as well as travel insurance. Through Blink's real-time delay tracking technology, Alberta Blue Cross' policyholders can now register for flight delay cover up to one hour ahead of their departure time to receive access to an airport lounge for a delay of three hours or more, and access to a hotel room for a delay of six hours or more.
For Blink, the partnership with Blue Cross' Alberta unit holds special significance, as Blue Cross was an early adopter of Blink's real-time parametric flight disruption solution as far back as 2018.
Read more: Blink, Blue Cross partner for travel insurance
"This is an exciting move with Alberta Blue Cross and we are delighted to further strengthen our partnership with Blue Cross across Canada," said Blink Parametric CEO Sid Mouncey. "The travel landscape has certainly changed since our first Blue Cross outing in Ontario and Québec in 2018, as real-time travel solutions have since evolved to become mainstream and must-have.
"All facets of air travel are certainly stretched right now and proactive insurers like Alberta Blue Cross deploying customer-centric initiatives such as our flight disruption service are making strong headway in restoring the confidence of the travelling public."
Mouncey explained that Blink is designed to provide real-time solutions to customers, which can help "[turn] negative experiences into positive ones, whilst delivering operational efficiency on processing high frequency, low severity claims."