Canadian insurance leader helping Canadian brokers up their digital game | Insurance Business Canada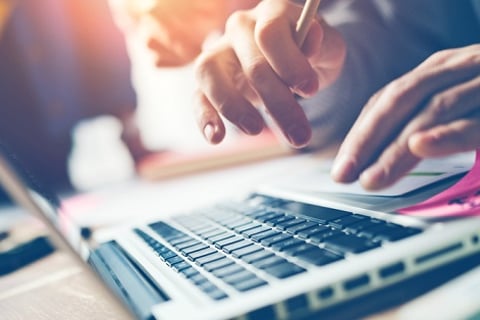 As technology and digitalization continue to play an increasingly pivotal role in the insurance industry, brokers are under pressure to up their game in the space. The expectations of consumers are evolving, and brokers who don't embrace new digital solutions face the very real risk of being left behind.
"In response to shifting consumer demands,
Aviva
's Digital Marketing Consultancy (Aviva DMC) has been hosting digital broker boot camps across Canada to educate brokers and help them on their digital journey," says Gavin Lobo AVP Broker Digital at
Aviva Canada
. "The boot camps are designed to provide practical knowledge, useful resources, and tools for brokers to further their digitization plans."
The digital boot camps are intense full day educational events that include external speakers, panelist presentations, and opportunities to meet with vetted partners and agencies. The programming sheds light on all areas of effective digitalization including digital strategy, branding, web analytics, lead generation and search engine optimization to name a few.
"I thought the presenters were perfect choices, it was incredibly informative for both those who are already in the game and those wanting to get there," said Ashley Holmes from Roughley Insurance Brokers. "We appreciate the invite as the timing of this was spot on. We spent the last two years breaking down the traditional back office, building a new team prepared for the direction we plan to go, and getting our social media and new website off the ground. Marketing and a digital sales team is our next step; we now feel much more prepared for this leap."
Over the last year, the Digital Marketing Consultancy has hosted boot camps in Toronto, Halifax and Calgary, and will host its first French language boot camp in Montreal on November 30. As well as gaining important technical knowledge, many brokers have found the networking opportunities to be instantly beneficial.
"Today was a great opportunity to meet with new vetted partners and vendors," said Shawn O'Neill from Lant Insurance Brokers. "Half the battle for us is to find partners that we can trust to deliver on their promises. It was also great to network with other brokers and hear about common pitfalls in the digital journey. Thanks for organizing and keep us in mind for future events."
The boot camps are open to brokers that are ready to take the next steps in their digital evolution journey. If you're interested in attending a future event or just want to know more, contact your Aviva account executive.
What is the DMC?
260 national consultants have been supporting broker digital journeys for the last four years.
A skilled team of digital experts averaging 15 years' experience. A team that understands the evolving digital customer need in the insurance space.
A team that shares digitalization best practices and helps build digital broker self sufficiency.
Related stories:
Insurance giant's tribute to women in IT
Aviva Canada launches enhanced identity theft coverage