How brokers are finding power as Lemonade encroaches | Insurance Business Canada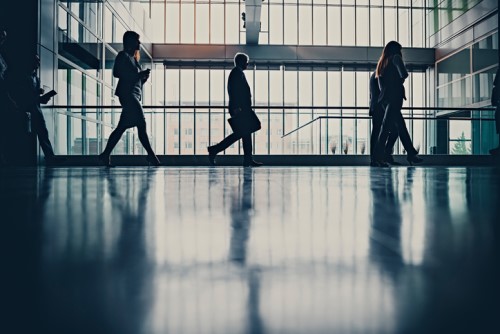 Whether you're drinking the Lemonade or not – and applauding innovations that the AI insurance company is disseminating into the insurance marketplace – it's clear that the industry is changing as insurers look to make acquisitions and partnerships, in part with insurtechs, that will transform their businesses.
For one of the start-ups that's shaking hands and collaborating with insurance companies, including Gore Mutual, JLT Group and Marsh, disruption is the only way forward.
"What I think is underserved and underpublicized is the amount of insurtechs like us who are trying to power the broker," said Thomas Accardo, co-founder of BrokerLift, an e-commerce transaction platform for insurance products. "When we go down to these [insurance] conferences and talk to brokerages, typically my message is 'disrupt yourself.' Don't wait for someone else to do it, figure it out."
Lemonade is filling a gap created by the mainstream market, added Accardo, by selling products like tenants insurance, which some brokers shy away from. "They're not selling something that hasn't existed for 100 years," he said. "Someone's going to fill that white space and they're going to use technology to figure out how to make money doing it."
BrokerLift, meanwhile, has set its sights on offering low-cost digital distribution channels for insurance offerings with low premiums from which it's hard to collect tons of profit. A new partnership with Cansure, that recently united its Can-Sure Underwriting and Beacon Underwriting operations under one brand, will allow brokers to log into a BrokerLift-powered portal, and easily quote, bind, and issue less complex products, like Hole-In-One for smaller golf tournaments or insurance for home-based businesses. Cansure brokers can also sell those products directly from their own websites to consumers.
It's about making the insurance-buying process more efficient, Accardo told Insurance Business, "and getting rid of that administrative nonsense." If a broker or customer needs insurance now, they can have it now.
Many brokers are ready for this type of efficiency – the insurtech co-founder walked through the types of insurance professionals using the BrokerLift platform.
"We'll work with commercial brokers who have programs, so it's high volume, low premium, high administration. Programs that renew on the same date are especially painful for brokerages – that's probably, I would say, almost 80% of the volume we transact through the platform, are those brokerages," said Accardo.
"The other group of brokers that I find are exciting to work with are ones that are spearheading product innovation and invention, so they've come up with a product, they've come up with an idea that prior to digital distribution wasn't economical to deploy. If you know I've got this really interesting niche of customers and I've got this coverage for them, but it could be $100 – I can't be on the phone with these people, I need a way to be more effective and efficient – that's where we step in."
Coming from a marketing background, Accardo was surprised to find that the insurance industry wasn't reaching its clientele with enticing offers, and points to this as another area where the mainstream insurance industry can change for the better.
"When I first started in insurance, I was like, where's my buy one get one free, where's my 20% discount if I buy on Thursday, where's my loss leader, how do I just get someone in my store? Milk is in the back of the store on purpose," he said. "What is the broker equivalent to that?"
Related stories:
Manulife re-enters market - turns to AI
How Economical took its new policy administration system to the next level