Next steps for industry API standardization are revealed | Insurance Business Canada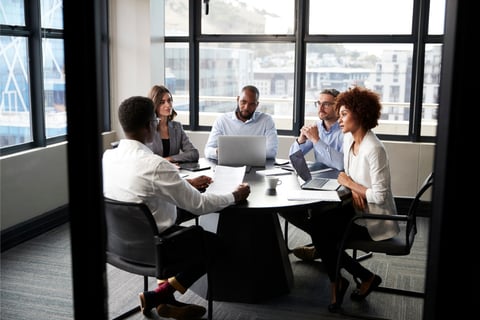 The Innovation and Emerging Technology (INNOTECH) Advisory Committee of the Centre for Study of Insurance Operations (CSIO) has released its official 2022 API development roadmap.
The roadmap contains use cases that were prioritized by INNOTECH Committee members, including representatives from the Insurance Brokers Association of Canada (IBAC), and it has received full support from both the CSIO and IBAC board of directors.
APIs - application programming interfaces - allow multiple software applications to talk to each other and exchange data in real-time. API development is necessary to advance digital experiences for insurance brokers and their customers.
The INNOTECH Advisory Committee, which enacts initiatives to help brokers make more productive use of technology and improve the customer experience, had previously shortlisted API standardization as one of three industry issues to focus on, as it will reduce the friction of data exchange among brokers, insurers, and vendors.
Read next: CSIO and IBAC make strides in industry API development
With API Standards implemented, brokers will benefit by starting and ending their transactions in their broker management system (BMS), and will also have accurate, real-time data that they can use to support and service their customers.
"Brokers need to have real-time customer information at their fingertips. Supporting real-time data exchange between brokers, insurers, and vendors has been an initiative of the industry for a long time," said Catherine Smola, president and CEO of CSIO.
As explained by Smola in a previous interview, API development is in the best interests of brokers, insurers, and vendors alike. This sentiment was supported by Steve Whitelaw, VP and general manager, Canada, Applied Systems – one of the largest broker software companies in the world.
"It's great to see industry initiatives [like the CSIO API development]. The CSIO are doing things in addition to defining the data standards," said Whitelaw, a former chairperson of the CSIO. "It's important to recognize that those data standards are foundational to connectivity. If we're all talking in a different language, it's very difficult to communicate from a BMS to multiple carriers.
"The fact that we're all aligning on standards is critical, and that connectivity is the lifeblood of innovation, so that's going to continue to fuel digital experiences, however they may look in the future."
API development has also been lauded by Canadian brokers, such as Jeff Roy, president and CEO at Excalibur Insurance Group and INNOTECH Committee Member (IBAC representative), who said: "It's great to see the progress being made with API Standardization. We are entering an era in which brokers and insurers are on the same page and are prioritizing the 2022 API use case list together.
"The best way to shape the future for the broker channel is to work jointly with insurers to improve efficiencies."
Read more: Canadian brokers make ground with digitalization
In 2021, INNOTECH API Working Groups (Business Requirements and Technical) made significant progress in API industry standardization. They defined business requirements for personal auto and property insurance, and CSIO then determined the personal insurance policy inquiry API Standards, using JSON (Java Script Object Notation). These standards were published in December 2021.
The working groups have also reached agreements on business requirements for individually rated commercial automobile (IRCA), and commercial general liability (CGL) policy inquiry. The CSIO has announced it will publish API Standards for IRCA and CGL in the coming weeks.
"A couple of weeks ago, we met again with the INNOTECH Advisory Committee, and we gave them a worksheet of over 30 API use cases and asked them to rate their top 10 for the 2022 API roadmap," said Smola. "In that meeting, we had consensus on what the top 10 priority use cases will be for this year."
The 2022 API roadmap will have the INNOTECH API Working Groups focusing on defining the business requirements and JSON API Standards for use cases including (but not limited to) quote/bind, policy amendments and cancellation.
In tandem, the CSIO - which is Canada's industry association of property and casualty (P&C) insurers, service providers and over 38,000 brokers – will also work on "another important industry initiative," said Smola.
"It's one thing to have API standards, but we're also working on an API security model," she said. "Standard APIs require a standard security practice as well, and this will authorize and authenticate users. So, the API security working group - which is another working group that has been formed with security subject matter experts - has been focusing on migrating the unique vulnerabilities and security risks of APIs.
"The team is defining the requirements for a security model and will create security implementation guidelines to smooth the way for API standards. And we're targeting a Q1 release of the model in 2022."