The Co-operators helps close first funding round of Geosapiens | Insurance Business Canada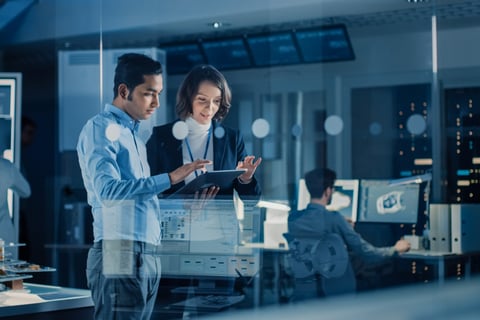 The Co-operators has invested in the flood risk modelling firm Geosapiens, closing the analytics company's first round of financing.
Geosapiens produces web-based products and services that offer dynamic and predictive flood mapping, as well as assessments of flood impact on property and people. The firm's products also include financial modelling of flood risk at the building level. A release from the company said that the investment from The Co-operators will allow Geosapiens to roll out its flood mapping model across Canada by the end of 2022.
"This strategic investment from such an important player in the Canadian insurance industry represents an important milestone for Geosapiens," said Geosapiens co-founder and CEO Hachem Agili. "It will enable us to accelerate the deployment of the most accurate flood model in Canada, helping our clients to better prepare for risks thanks to accurate and reliable information."
"We are pleased to have Geosapiens join our growing roster of leading-edge strategic partnerships," said Co-operators VP of P&C business intelligence Clément Brunet. "As climate-related risks increase in frequency and severity, it's crucial that we focus on building more climate-resilient communities."
Brunet added that The Co-operators' investment in Geosapiens "will create collaborative opportunities to better prepare and inform Canadians of flood dangers," and help mitigate the effects of severe flooding for those who are most at risk.
Read more: The Co-operators appoints former mayor as key executive advisor
The Co-operators' support for Geosapiens comes after the insurer had recently appointed Don Iveson – the former mayor of Edmonton – as executive advisor for climate investing and community resilience. The newly-created role aims to "build momentum and capacity for a wave of new investments in Canada that will support climate adaptation projects and climate-resilient infrastructure in communities across the country," the insurer said.