Revealed – Canada's 5-star professional liability and D&O insurers for 2022 | Insurance Business Canada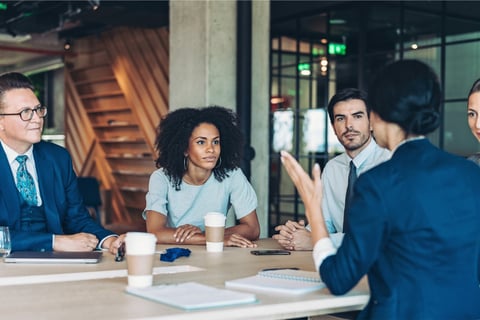 Professional operations must continue during good times and the bad, which is why the professional liability and directors' and officers' (D&O) insurance sector in Canada has been providing consistent support amid the COVID-19 pandemic and other factors impacting the insurance market. Now, Insurance Business Canada (IBC) has finalised a list of the professional liability and D&O insurance providers that stood out amid an uncertain environment for their excellent performance.
Professional liability insurance, also known as errors and omissions insurance, covers legal liability claims associated with failure to provide proper professional services.
IBC identified the best professional liability and D&O insurance providers in Canada by engaging with the country's top brokers in one-on-one interviews and surveys to determine the leading professional liability products in the market. The IBC team then spent 15 weeks surveying its network, asking them to rate the professional liability insurance companies they have worked with over the past 12 months on coverage, underwriting expertise, and risk mitigation. Afterwards, the companies rated 4 and above by brokers were recognised as Canada's 5-Star Professional Liability and D&O insurers.
Among this year's IBC 5-Star Professional Liability and D&O list is Markel Canada (Markel), a leading property and casualty (P&C) insurer operating as a Lloyd's syndicate and a leader in liability, with developing specialty sectors and user-friendly online business solutions.
Markel made it to the IBC 5-Star Professional Liability and D&O list for its sustainable growth in its professional and financial risks (PFR) department, its significant business area in Canada and global operations. In the Canadian market, the insurer's PFR department covers extensive professional liability and management liability appetite and includes Cyber 360, fintech, and financial institutions products.
Markel PFR vice president Christopher Kelen said its growth has been driven by several factors, including its product suite.
"Historically, Markel's MGA-based roots placed us as a specialty market with the ability to write a lot of very niche risks. Although this is still true, our team has done a lot of work to help redefine our appetite and rolled out clearer products and underwriting practices to help establish who we are in the PFR landscape," Kelen told Insurance Business.
Trinity Underwriting also made it to the IBC 5-Star Professional Liability and D&O list as it remains determined to be one of the leading MGAs in Canada.
Trinity Underwriting president Michael McLachlan, who has over 40 years of experience in the Canadian insurance industry, told Insurance Business that the company stood out for targeting professional and specialty liability accounts (E&O and D&O) and packaging CGL, cyber, property, legal expense, and crime with those policies.
"In a market with shrinking capacity, we're open for business," McLachlan added. "Our expertise is with small- to medium-sized accounts with revenues of $20 million or less. We are comfortable with challenging industries like technology, engineering, healthcare, life sciences, and sports."
Find out more about Markel and Trinity Underwriting's achievements, and the rest of the professional liability and D&O insurance providers that made it to the IBC Professional Liability and D&O 2022 list by following the link.