TD Insurance launches small business offering | Insurance Business Canada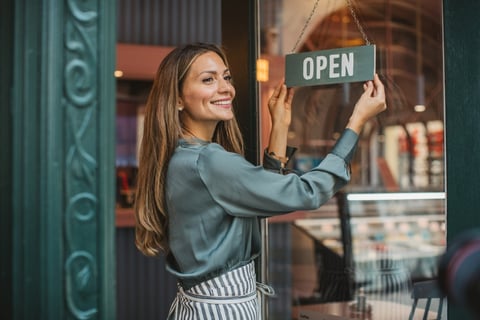 TD Insurance has launched a new direct insurance product designed for small businesses in Canada.
This new offering is intended to provide tailored coverage for micro and small businesses across a range of industries, including retail, contractors, wholesale, business and professional services, and healthcare.
Tony Menon, senior vice president of general insurance at TD Insurance, said the move is a response to growing demand from small business owners, especially as the COVID-19 pandemic heightened people's awareness of the importance of having insurance protection.
"We know that there is an unmet demand to provide protection for small business owners," Menon told the Globe and Mail. "We know that they have unmet needs with respect to having confidence in the level of coverage that they have or the types of coverage that they currently have."
More than half of small businesses have yet to pay their pandemic-related debt as of February, according to the Canadian Federation of Independent Business (CFIB), and only 48% have seen sales return to pre-pandemic levels.
TD Insurance for Business will first be available in Ontario, with other provinces to follow. Customized packages based on specific industry segments will offer coverage options specific to a business, including commercial property, general liability and auto insurance.
"We have become a leader in the insurance industry by offering simplified, tailored advice and coverage that best meet our customers' needs," said James Russell, executive vice president, president and CEO at TD Insurance. "As we continue to deliver on our Mission to care for Canadian families, making it easy to get the best advice, protection and support in their moments of need, we are excited to extend our leadership to protect small business owners in Canada."
TD Insurance's move into the small business market was previously confirmed by TD group president and CEO Bharat Masrani.
"Our insurance business is focused on leveraging its competitive strength and intends to expand its services into an underserved market by launching small business insurance in 2023," Masrani said during TD Banking Group's Q4 (ending October 31, 2022) earnings call.
What are your thoughts on TD Insurance's move into the small business market? Feel free to comment below.