Dispute service sees complaints rise by 40% | Insurance Business New Zealand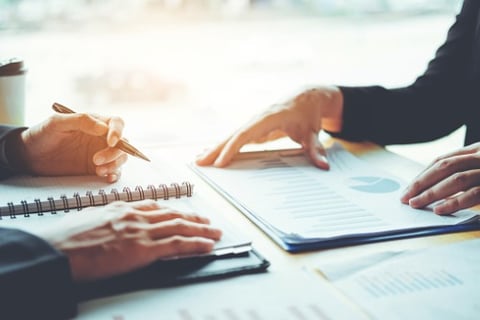 Insurance-related complaints didn't slow down over lockdown, according to dispute resolution service Financial Services Complaints Limited (FSCL) - in fact, according to CEO Susan Taylor, the organisation's year end saw a whopping 40% increase in complaints across the board.
Taylor says the majority of these were COVID-19 related complaints against travel insurers, but other areas of financial services also saw significant numbers of upset customers. She says this was particularly challenging to navigate over lockdown, with staff working from home and financially distressed customers wanting urgent answers.
"We have been very busy since the start of this year, and we've had a high level of complaints under investigation leading into COVID-19 and lockdown, and that has continued," Taylor explained.
"Since the end of our reporting year, we've been up about 40% on new formally investigated cases - that's a huge increase. That's put quite a strain on our resources, and our staff have been under the pump."
Read more: Rise in insurance complaints 'not a bad thing' - Ombudsman
Since COVID-19 became a global pandemic, Taylor says that travel insurance complaints have made up around a third of investigated cases - however, she expects that financial vulnerability-related cases will spike sharply over the next few months.
"People who were overseas and caught out by COVID or have had to cancel their travels have been lodging travel insurance claims, and those have been declined," Taylor said.
"Those customers then complain about the decline. We've also had a number of financial hardship-related complaints, and we expect that, so far, we may only have seen the tip of the iceberg there. Once the various government and lender relief packages vanish, we'll start to see potentially quite a large influx of those in a month or so."
"This was quite challenging for our staff going into lockdown," Taylor added.
"Working remotely, they were taking calls from very distressed consumers worrying about how they were going to make their next loan payment, or thinking they had insurance cover for a particular situation, but it transpired that they didn't."
Taylor says that fund managers also copped their fair share of complaints from customers who saw their fund values drop, or who weren't switched out of balanced or higher-risk funds quickly enough. She says some complaints about advisers have also come through, though those have been fairly minimal.
Read more: Complaints rise for dispute resolution company FSCL
"We've seen a number of complaints about advisers, though the numbers have been fortunately low," Taylor said.
"By and large, it's been where a client thought they had cover - perhaps business interruption insurance they thought would cover COVID, but it didn't, or an employee thinking they had redundancy cover which would cover a pandemic."
"We're at a time when people are facing a lot of financial stress and upheaval in their lives," Taylor concluded.
"It's very important we make sure that our services are well known to consumers, and that we make it easy for them to access our service."