Jump to winners | Jump to methodology | View PDF
INSURANCE'S NEXT GENERATION
Today's young talent will be tomorrow's titans of industry. While many insurers currently have an intense focus on the ethnic and gender diversity of their workforce, that isn't their only concern. Amid a wave of retirements, insurers and brokerages are also preoccupied with bringing young professionals into the industry – especially ones with skills in emerging areas like IT and data analytics.
To make headway in this area, many companies have launched initiatives designed to attract and nurture young talent. Alexander Margolin, the British Insurance Brokers' Association's Young Broker of the Year for 2021 and a former IBUK Rising Star, is a perfect example of how young professionals can leverage these programs to excel in insurance. More than a decade ago, Margolin was a psychology student at the University of Bristol when he participated in a 10-week internship with Hiscox focusing on marketing. There, he discovered under-writing, which led him to apply for the graduate underwriting programme at Allianz.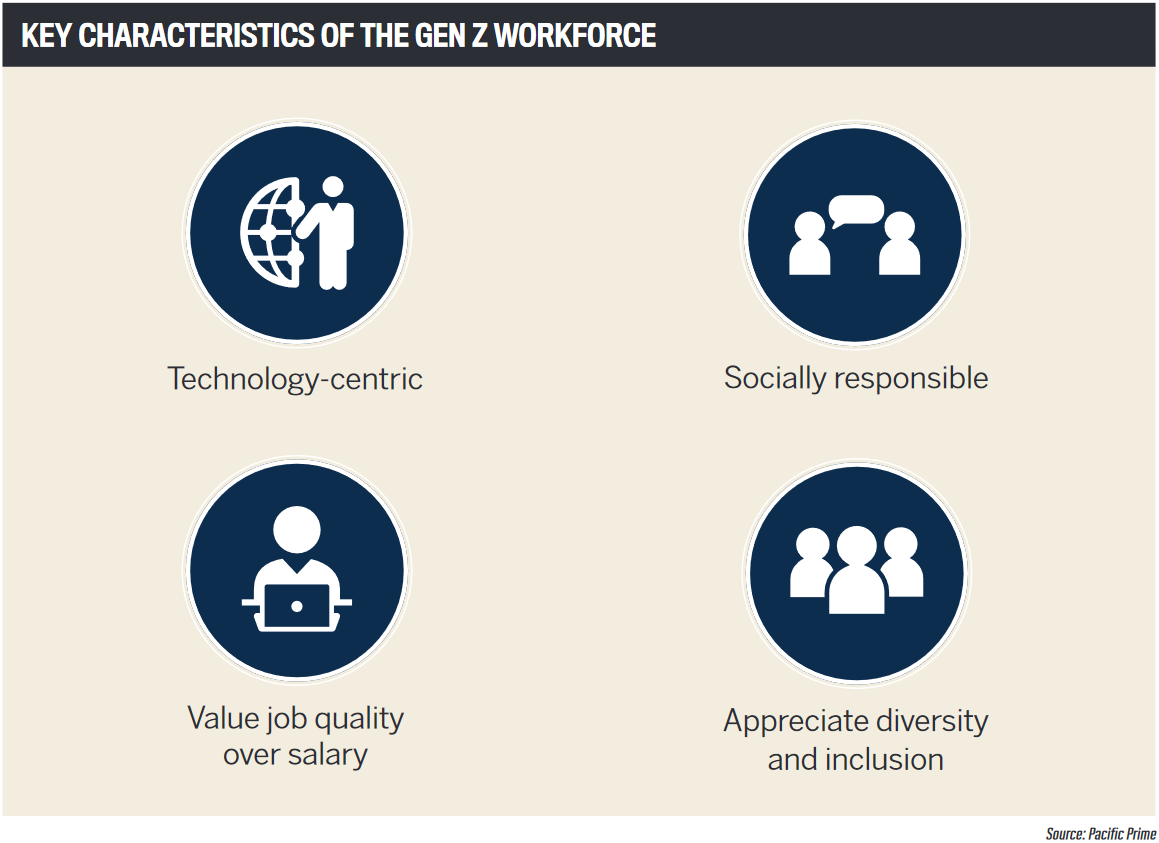 This move helped fast-track his career, although not as quickly as he'd hoped. "When I first started on the graduate programme at Allianz, I genuinely believed I would be CEO after about five minutes and had to go on a big learning journey and learn the humility from starting at the bottom, as everyone has to, and working my way up," Margolin says. "I was lucky to be surrounded by extremely supportive people at Allianz and, with a lot of determination, was able to re-focus my ambition into solid hard work and the ability to listen. I will never forget the quote my manager always used to say to me: 'You have two ears and one mouth; use them in proportion.' Honestly, that advice changed my outlook forever."
Margolin spent six years at Allianz, gradually learning new skills. In 2018, at age 26, he launched his own insurance brokerage, Sioma Insurance Consultants, a tech-savvy brokerage focused on delivering outstanding personalised services, with a particular focus on fintech companies.
Building a foundation
Margolin believes his solid foundation and entrepreneurial zest were key factors in helping him land this year's Young Broker of the Year Award. "My advice to future rising stars of the industry is, in the early years of your career, focus on gaining as much experience and technical knowledge as possible," he says. "Find the job that will teach you the most, not the one that will pay you the most, especially at the start of your career, as long term, you will be far better off."
The insurance industry, he says, offers a profusion of options for young professionals – everything from leading TV marketing campaigns and actuarial roles to sales and endless insurtech opportunities.
Margolin has taken advantage of his head start in the industry to pursue a passion for philanthropy through Made with Hope, a charity started by a friend that helps educate kids in Tanzania. Since joining the charity, he's helped grow the operation from two schools to seven, furthering its objective of ensuring that "every child living in rural Tanzania has access to a quality education to break the cycle of living in poverty".
"The work I do with Made with Hope really inspires me and feels the need that I have to want to help other less fortunate than ourselves around the world," Margolin says. "My ultimate goal is to build a fund to grant money to small charities that do amazing work on the ground in areas of the world that need our support."
Like Margolin, Clare Talbot-Jones was young when she started in insurance. After a falling out with her teaching career in 2014, Talbot-Jones started running her own childcare service. Around the same time, her husband, Richard, decided he wanted to launch his own insurance brokerage and wanted her to be a part of it.
"The risk of that financial leap terrified me, so I threw myself into supporting the business as best as I could," she says. "And it turned out that I love it! Although I had been cowed by life, working in insurance reignited my natural interest in risk, resilience and boldness. I love that I can share that with other people day to day."
Still, Talbot-Jones says she felt like an outsider in insurance until recently, when a client tagged her in a LinkedIn post calling for nominations for the Rising Star Award at IBUK's Women in Insurance Summit. Despite overwhelming feelings of inadequacy, Talbot-Jones gathered up all the resolve she could muster and put herself forward for the award. She won, and her confidence level got a huge boost.
"Actually, winning the award transformed my thinking," she says. "It helped me recognise that my skills and experiences are valuable and can make a positive impact on the industry, as well as on my business and our clients."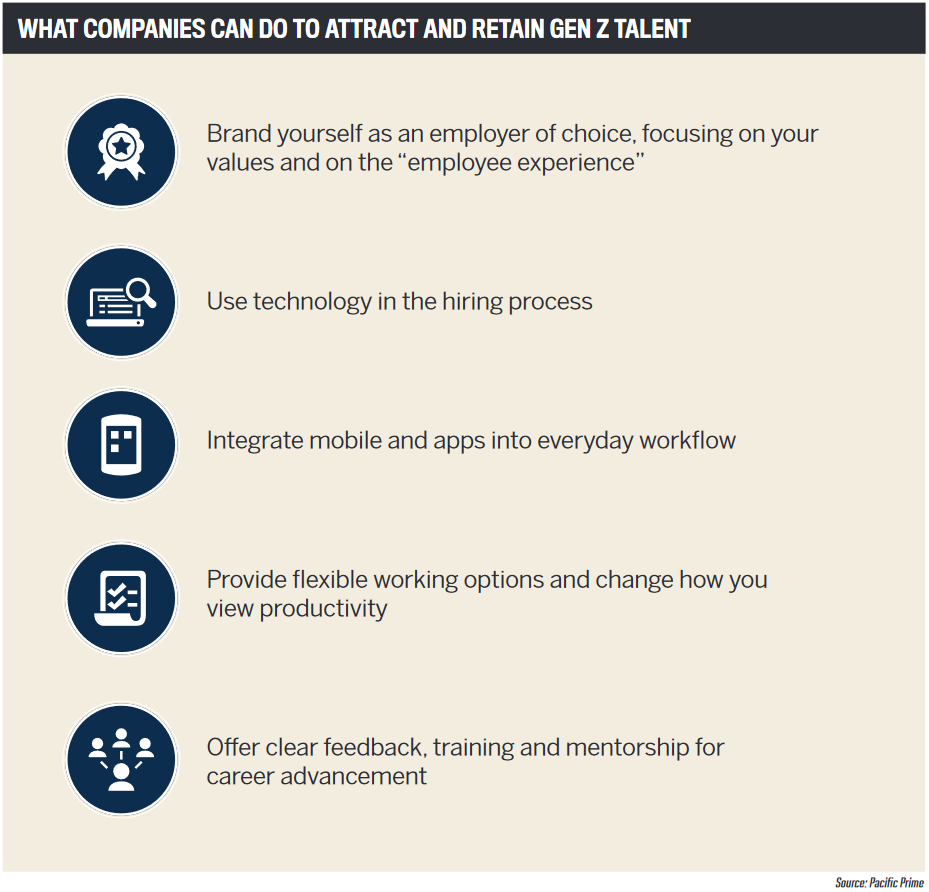 The path toward progress
Being young and female in this industry, Talbot-Jones knows there's still much progress that needs to be made on the gender diversity front. While women make up about 45% of the UK insurance workforce, she says, only 29% of board roles and 24% of executive roles are held by women. Meanwhile, the industry's gender pay gap is double the UK average. She attributes this disparity in part to many women having the extra challenge of balancing motherhood with a career.
"Although there is increasing representation of women in senior positions, managers need to proactively support and encourage women in career progression," she says. "Whether you believe a reticence to push oneself forward is a gender disposition or the result of environmental and societal factors, it doesn't matter. The fact still remains that firms that have diverse leadership of all forms perform better."
Talbot-Jones believes changing the expectations of gender roles in child rearing is a crucial step. Too often, she says, fathers are not supported in parenting roles. "Let's create a culture where the childcare 'burden' can be re-characterised as a child-care responsibility that is shared out based on individual family situations and preferences, not a skewed universal societal norm or expectation," she says.
In the meantime, she's excited to celebrate this year's Rising Stars, including Talbot Jones Ltd claims manager Miranda Mote. To those who are still trying to make their way in the industry, Talbot-Jones encourages them to develop skills, seize opportunities, ask for help when needed and believe in themselves.
"Believe in the value you can bring," she advises. "With your unique skills, experiences, insights and perspectives, you truly have a lot to contribute, even if – and especially if – this isn't recognised in your organisation. Speak up with confidence, curiosity and an open mindset."
Jack Maddox
Assistant underwriter, Liberty Specialty Markets
libertyspecialtymarkets.com
Alex Sorrie


Claims data manager, Allianz Insurance

Annie Wakeman


Group head of marketing, Specialist Risk Group

Antony Russo


Senior underwriter – political risk, credit and bond, AXA XL

April Faint


Group marketing manager, Aventum Group

Arvin Rajendram


Technical underwriting officer – international casualty, AIG

Ashleigh Overton


Account manager, Marsh Commercial

Ashley Mills


Broker, Shepherd Compello

Ben Davis


Insurance lead, emerging technologies and international, Superscript

Bethan Perris


Account executive, Tysers

Bethany Read


Account executive, Aston Lark

Carl McComb


Head of pricing, Prestige Underwriting Services

Chris Clacy


Broker business manager, ARAG UK

Darren Harris


Marine account executive, Hayes Parsons Insurance Brokers

Deniz Djemal


Commercial lead senior handler, Clear Insurance Management

Dominic Hernon


Managing director, UKGlobal Leeds

Douglas Hazell


Product director, Bewica

Eibhlin Swan


Head of supply and experts, Allianz Insurance

Fiona Cooper


UK bids and presentations coordinator, Crawford & Company

Gareth Mutema


Senior account handler – property, Churchill Insurance Consultants

Holly Vowles


Compliance transformation lead, Ageas UK

Jackie Spittles


Head of customer experience, MCE Insurance

Joanna Andronikou


Head of governance, risk and reporting, RSA

Jonathon Valentine


Chief technology officer, ThingCo

Kate Gregory


Underwriting leader, RSA

Kayleigh Leatherdale


Project manager, Aon

Kishen Ruparelia


Product and channel manager, RSA

Liam Foley


Sales and development manager, Apricot Insurance

Maisie Gallagher


Vice president, Marsh

Melanie Rochelle-Bache


Team leader – corporate claims solutions, QuestGates

Miranda Mote


Claims manager, Talbot Jones Ltd

Ola Jacob Raji


Broker success manager, FloodFlash

Priscilla Osibona


Financial lines account handler, BMS Group

Rachael Dawkins


Learning and development officer, Ageas UK

Rhys Jones


Director, UKGlobal Leeds

Ryan Legge


Account executive, Hayes Parsons Insurance Brokers

Samantha Johnston


Claims handler, RSA Motability

Sian Cassie


Development executive, Towergate Insurance Brokers

Sophiya Adam


Corporate account handler, PIB Group

Stephanie Ferrao


Credit and political risk insurance broker, Miller Insurance Services

Struan Allan


Building surveyor/project manager, Crawford & Company

Tom Bonser


Marketing executive, Gallagher Bassett

Tom Downs


Chief operating officer, Aventum Group

Vicky Sweeney


Lead underwriter, CLS Risk Solutions

William Smyth


Senior marine claims adjuster, AXA XL

Yasmin Carter-Esdale


Account handler, Risk Management Partners
Starting in March, Insurance Business UK invited insurance professionals from across the country to nominate their most exceptional young talent for the fourth annual Rising Stars list. Nominees had to be age 35 or under (as of 31 March 2021) and have committed to a career in insurance with a clear passion for the industry. To maintain a focus on new talent, only nominees who hadn't been previously recognised as an IBUK Rising Star were considered.
IBUK received more than 100 nominations, encompassing young professionals working in a wide range of insurance jobs across the UK. Nominees were asked about their current role in the insurance industry, key achievements, career goals and the contributions they've made to shaping the industry. Recommendations from managers and senior industry professionals were also considered. The IBUK team used these criteria to narrow down the list to 49 of the UK insurance sector's most promising young professionals.