Ashley Page founder on beginnings, milestones, and key to success | Insurance Business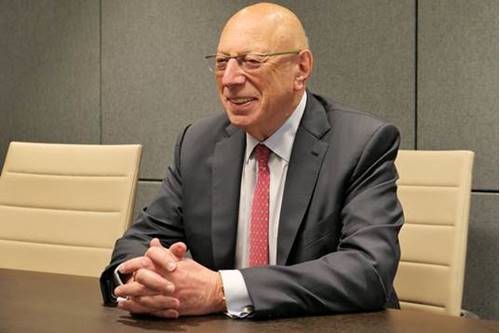 It was in 1974 that Ashley Rogoff (pictured) brought Ashley Page Insurance Brokers Ltd to life – a feat the British Insurance Brokers' Association (BIBA) board member was able to accomplish not long after graduating with a business administration MCom (Master of Commerce) from Birmingham University.
Here the proud pop – he has 22 grandchildren – takes a trip down memory lane and opens up about his beginnings in the industry as well as what he considers as notable changes in broking.
"I started my career after O-levels with a Lloyd's insurance broker," the Ashley Page founder and managing director told Insurance Business. "It soon became clear to me that progress/promotions would be slow, unless one had attended 'the right school' and/or one's line manager was promoted, leaving a vacancy for me!
"It also became clear that I needed more education in order to succeed. So I took A-levels by evening class, went to university and completed a first degree and Master's. By that time, I had decided I wanted to establish my own brokerage and use the skills I had acquired."
The biggest challenge for him? Staff selection and management, which Rogoff described as "the key" to a successful enterprise.
Industry-wide, he sees the impact of the internet as among the most significant developments, along with the ever-increasing activity in the area of mergers and acquisitions. Rogoff, who is also part of the BIBA smaller brokers' advisory board, cited the reduction in the number of insurers as well.
As for milestones within Ashley Page, the MD pointed to the opening of the London-based group's New York office a decade ago as the most memorable.
When asked what he would likely be if he weren't in insurance, Rogoff replied: "A university lecturer, which is what I spent five years doing after graduation."