Axon Telematics CEO: Bringing in change in the "shaken" insurance industry | Insurance Business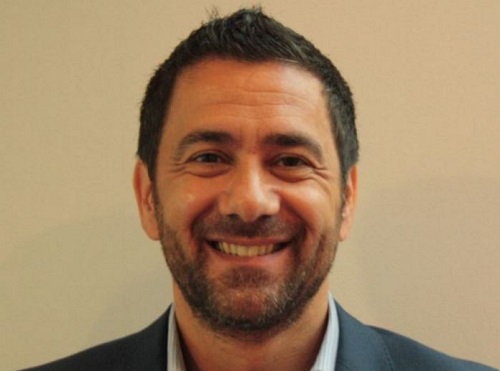 Telematics firm Axon, which recently partnered up with Northern-Ireland based MCL Insurance services, revealed this month that it had appointed a new CEO – Domenico Mariconda (pictured).
Mariconda, who has a background in sales and leadership in the automotive and telematics industry, will lead the charge in bringing Axon's cloud-based solution to the insurance industry.
Search and compare insurance product listings for D&O Liability from specialty market providers here
Insurance Business spoke to the new CEO about his pathway to the top of Axon, his plans for the future, and his alternative career dreams.
How did you begin your career, and what was your journey to your current role?
After graduating in economics and business studies, my first job was with a small accountancy firm in Southern Italy, where I was training as a chartered accountant. It was a great first job experience, because it made me soon realise I was not made for a traditional accountant career. Time is precious, and I wanted to do so much more with it.
I left Italy and held senior positions in several large corporates within the automotive and financial services, predominantly in the UK and Northern Europe.
I've been extremely fortunate to travel a lot, learn about different cultures and meet some incredibly inspiring people.
What are some of the highlights of your career so far?
Being instrumental in developing the insurance telematics business across Europe, working with some of the most innovative insurance businesses – from leading players to small brokers in personal and commercial motor.
What have been some of the challenges?
Convincing commercial teams of large organisations to support unexplored business models, and to take a leap of faith – especially when working with small, independently-owned brokers.
Attracting sales staff that put people first, rather than the commission, in an industry like insurance telematics that is relatively new. Key people within customer organisations need partners that understand their challenges and don't see them as 'revenue generators'.
Making sure there is no place for arrogance and complacency, no matter how good or how big you are in the marketplace.
Have you seen any significant changes in the industry during your career?
For sure, the role of technology has shaken the insurance industry, redefining risk models and, even more, the customer experience. From aggregators to telematics, insurance customers demand a new way of satisfying their needs.
Technology is moving fast and could represent the perfect answer to meet the consumer's appetite for an easier and more personal insurance product.
Most insurers have already embraced the new technologies and deployed new business models in niche markets such as young drivers. The challenge now is to drive mainstream adoption.
What is your personal or professional goal for 2018?
To further develop our cloud-based and advanced data analytics solution, which will help our insurance partners accelerate mass market adoption. Our aim is to be the most innovative bespoke data analytics provider and connect 100,000 insurance customers by 2020.
We have the knowledge, the passion and the drive to achieve that.
"If I wasn't in insurance, I would be…"
A moto GP rider or a psychologist.
Related stories: