One Broker Group MD: Acquisition plans and my aim for 2018 | Insurance Business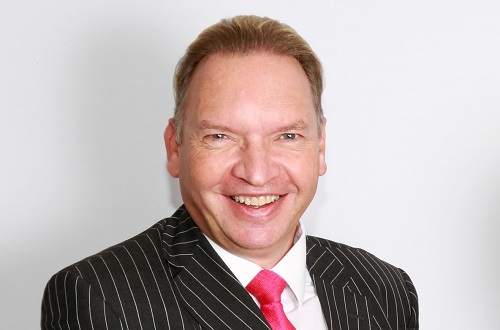 Sitting at the helm of One Broker Group – which encompasses Gibbs Denley Insurance Services, KTIB, NWBIB, and PJW – managing director Robin Plaster (pictured) has his hands full.
Insurance Business spoke to the insurance veteran about his route into the industry, One Broker's future acquisition plans, and his goal for the rest of the year ahead.
Search and compare insurance product listings for Mergers and Acquisitions from specialty market providers here
How did you get into insurance, and what was your journey to your current role?
My sister and soon-to-be brother-in-law were already in the insurance industry, and I thought – well they're doing OK, so why not give it a go. That was some 40 years ago, and I've never looked back!
My first job was with Chambers and Newman (C&N) in the west end of London, where I could not have wished for a better education and experience. One doesn't realise the significance of having a great first job experience until much later down the line. After leaving C&N, I held senior positions in a number of other well-regarded brokerages, predominantly in the south of England. I've been extremely fortunate to have worked with some incredible people… in fact I still do!
What are the most significant changes you have seen in the industry during your career?
The 1990s saw the advent of the direct writer and the introduction of aggregator websites, both of which have caused significant waves in the industry. Generally, there has been a huge change in terms of internet trading and the increasing reliance on technology to satisfy consumers' insurance needs, which suits particular markets. Technology is evolving at an exponential rate, as is the consumer's appetite to embrace things that makes their life easier. Combine sophisticated user-friendly technology with big data, and you're on to a winner.
What are some of the highlights of your career so far?
Being instrumental in building the second largest new home warranty provider in the UK, and subsequently forming the One Broker Group – which now ranks in the top 50 largest independently owned commercial brokers in the UK. It's an amazing business full of incredible people who are genuinely passionate about what they do.
What are some of the challenges?
Attracting sales-focused staff in an industry that appeals to largely process-driven individuals is one. Access to capital in order to acquire other businesses is always a major challenge too, and, by and large, conventional banks do not understand insurance brokerages and consider them 'cash flow' lends. We are incredibly fortunate to work with an excellent bank who have been extremely supportive and share our ambition to grow the business.
What is your personal or professional goal for 2018?
To further develop both organically and culturally, and to make a good-sized acquisition that will accelerate our ascent up the insurance broker rankings. Our aim is to be a top 20 UK broker by 2023, and I think that's wholly achievable with such a talented and enthusiastic management team in place.
"If I wasn't in insurance, I would be…"'
A film producer or a travel writer…those have to rank amongst THE best jobs!
Related stories: