Bridge director on the variety to be found in an insurance career | Insurance Business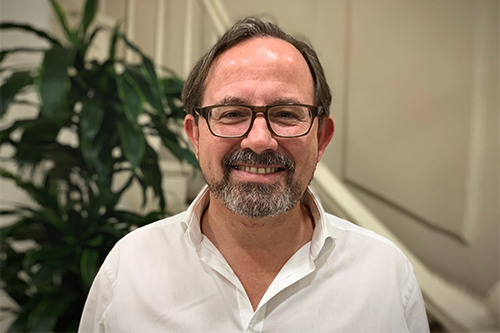 When questioned as to how they came to join the insurance broking industry, the answers given by brokers tend to fall into two distinct camps – some fell into the business and some were instead inspired by the experiences of a family member or friend. And while there is little doubt that the story of many boils down to one of these two paths there is, nevertheless, an entire world of experience that lies behind each tale and makes each one different.
For Andrew Bailey (pictured), director of corporate at Bridge Insurance Brokers (Bridge), his journey to becoming a broker started straight after he completed his A-levels and joined a small family insurance brokers in Mottram St Andrew. It was a brilliant experience, he said, where he learnt a great deal and found the work to be both interesting and varied.
Read more: Bridge Insurance Brokers announces 'exciting' partnership
"From there I moved to work at the northwest office of a London broker, before joining Marsh," Bailey said. "Following 10 years as a director at a broker in Cheshire, I joined Bridge in 2009. As with most professions, the early years were centred around building up knowledge and understanding of the disciplines and terminology as well as the importance of gaining a recognised professional qualification."
He noted that, from early in his career, he was fortunate enough to be involved in direct client management which has allowed him the opportunity to meet many interesting people and see behind the scenes of a number of businesses. It is this, the people aspect of being an insurance broker, that has held his interest since he first joined the profession.
"This is a people business," he said. "Ultimately, we are involved in helping individuals and businesses understand how to prevent the challenges that block their objectives being met. We help them address these challenges and provide solutions."
From his perspective, Bailey said, something that very few people who don't work in insurance understand is the variety of organisations that brokers have the opportunity to meet and work with. It makes the role so interesting. To have the opportunity to work closely with different professions and industries means brokers have very privileged access to a wide range of businesses, which they have the opportunity to see from behind the curtain.
Bailey stated he would very much recommend a career in insurance, noting that the entire industry is currently undergoing some major shifts, adapting to the advancements in technology and cultural changes that are taking place. While the core disciplines of what brokers do will not change, he said, the industry has the potential to deliver a great career to those who want to work with a range of companies in a fast-moving, technology-savvy world.
Looking to what the industry can do to attract and retain young talent going forward, Bailey highlighted the importance of recognising the different priorities of younger generations while respecting and learning from the experience of older staff members. Bridge is fortunate enough to have a lot of great young people working with the business, he said, and there are a number of efforts that can and should be made by other brokers looking to retain such talent – from training, to flexible working, to mentor schemes, to bespoke benefits.
Read more: Bridge Insurance Brokers brings in three
"[Also essential] is demonstrating your commitment to health, sustainability and diversity," he said. "Recruitment is an ever-changing world, but we need to align our career development plans to those in the legal and accountancy world and push to be recognised as peers. Networking with the wider professions must become a core part of career development."
Many of the same qualities needed to support and nurture young talent are the same as those which are instrumental to being a good insurance broker, Bailey said. From his experience, the most essential of these traits is delivering on what you say you can do. Insurance cannot always provide the solution that clients believe it can, and brokers must be clear when it comes to what can and what cannot be insured.
This has been especially true during the COVID-19 pandemic where brokers throughout the UK have been largely working from home since March and forced to find new ways to communicate effectively with clients. Bridge has suffered no major disruption to any client service, he said, and has ensured levels of communication and support remained as strong, if not stronger than ever before.
"As a business, we have prioritised regular client contact. It means we maintain a good knowledge of any changes they have to make to their normal activities and we can make sure that their cover is in place if changes are required. Much of my role is business meetings. Holding these over Zoom is never quite the same but we have all managed to adapt."
For Bailey, the end of the pandemic will represent the opportunity for him and the team at Bridge to get out and see their clients, prospects and professional partners, as well as the chance to return to its market dealings.
"We have always worked closely with our insurer partners and trading has been very much face to face," he said. "While the new ways of working have added another very efficient level of communication, I relish real meetings."