"I found the whole subject of insurance fascinating" | Insurance Business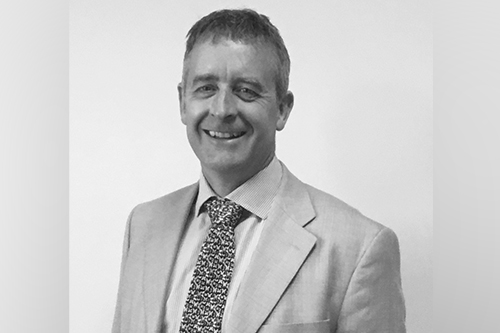 Duncan Sutcliffe (pictured) is no stranger to Insurance Business UK – he was part of our 2018 top specialist brokers report – and now the Sutcliffe & Co director tells us more, from what job left him frustrated to what he might be doing if he weren't in the world of coverage.
The cyber scheme specialist also shares his insights on the misunderstood insurance class, and where he plans to take his heirloom. Sutcliffe also delves into the benefits of being a member of the Purple Partnership, a network for directly-authorised insurance brokers.
When presented with the option to join the family business early in your career, what convinced you to become part of the insurance industry?
It goes without saying that joining the insurance industry was never a childhood dream – I have yet to meet a person who has claimed it was theirs! After university I spent six years as an infantry officer before moving to a managerial role at a large public school, which I found incredibly frustrating.
I contemplated a return to the Army when my father suggested I give insurance a go as it had served him, his father, and his grandfather well. I knew nothing about the industry, and these were the days before it was commonplace to find TV adverts misinforming the public about insurance.
So my father sent me some reading material and entered me for an exam. Much to my surprise, I found the whole subject of insurance fascinating, breezed through the exam, and snapped up his offer of a pay cut and a role at the very bottom of the office hierarchy. Clearly insurance is in the genes.
Over the years, what has been the biggest challenge for you?
In the early days it was balancing my lack of experience with working with people I had known since I was in short trousers. But undoubtedly, my biggest challenge was when my father suddenly died almost two years ago. Although he had gradually handed over much of the responsibility of running the business, there were still some areas that he controlled and he was always there as my second opinion and mentor.
Now, the challenges are those that most of us experience, especially in a position of leadership – facing up to what we would rather put off, making uncomfortable decisions, telling people something they don't want to hear, balancing commitments, being everywhere at once, and so on.
As director of Sutcliffe & Co, what do you envision for the business?
Our business has been a great success already; we provide our clients with an outstanding service and my colleagues enjoy their work. However, we are still a relatively small business with huge growth potential. This will enable us become more financially robust and in turn help us to provide an even better service to clients and become an even better place to work.
I want our business to be the broker of choice – for clients, colleagues, brokers, and insurers.
How has Purple Partnership helped the brokerage?
The Purple Partnership works well for us. It is light touch, giving us true independence, while also giving us access to the markets, services, and resources that a broker needs. I also feel that Purple genuinely cares about us and we are not simply an income stream for them. There were concerns that Purple might change in character as it became part of a larger organisation but in fact the changes have been beneficial, giving us more tools to thrive in this competitive market.
As a cyber scheme specialist, what are your thoughts on cyber being described as a misunderstood market?
Cyber is misunderstood. What's more, its very definition is vague at best. Cyber insurance is extremely important but it comes in so many different varieties. It is also a relatively new class of insurance, so it is no surprise that clients, brokers, and insurers struggle with aspects of it. There are so many possible things that could be claimed for, some we haven't yet heard of.
To complicate matters further, the buying public are often thinking of 'crime' when the insurance industry is talking about 'cyber', so an education gap remains. We help to bridge this gap and continue to explain the need for cyber insurance in language that our clients and prospects understand.
Where would you be if not in insurance?
Doing something reckless and uninsurable! An ideal job would be a professional reviewer of outdoor activities, extreme sports, adventure holidays and real cider with flexible hours and a relaxed dress code.