Citynet's Christopher Drake discusses becoming a broker | Insurance Business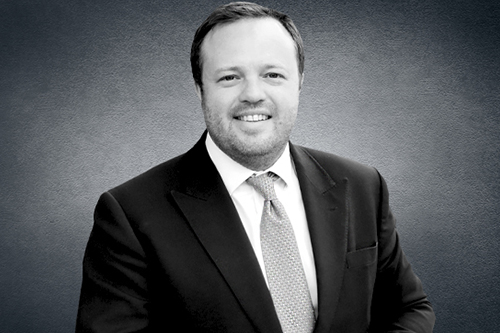 As befits his name, Christopher Drake, has always felt the calling of the ocean and believes that, had he not been brought up in South London, he might have followed in the footsteps of his grandfather and great grandfather and gone to sea. Growing up in Surrey, he said, it always seemed like the options were to become a lawyer or a teacher or a banker, but working in the insurance sector has opened his eyes to the sheer variety of jobs which are available.
In October of last year, Drake was appointed head of marine global placements at Citynet Insurance Brokers, a move into the broker space after an eight-year stint at Barbican as a class underwriter. When Barbican Syndicate 1955 decided to close down its marine team in 2018, Drake knew he didn't want to go back into traditional underwriting and instead seized the opportunity to move into broking.
Read more: Citynet Insurance Brokers sets sail with marine unit
"You don't tend to get underwriters that want to go into broking," he said, "but I'd always fancied the idea of entering the broking world."
Becoming a broker has given Drake a new appreciation for the work involved with this sector and he highlighted the most significant change he has noted being how the management of his daily routine has completely altered. Brokers always told him that their job is more difficult, he said, and, in some respects, he believes this is likely true though all his roles to date have come with their own unique challenges and opportunities.
"The production side of the business is definitely more intense from a broking point of view," he said, "but this is something that I've always found interesting anyway."
What initially drew Drake's attention to the marine insurance sector and has held it throughout his career, he said, is the people who he works with, both within the sector and the end users. He outlined how meeting fishermen, boat owners, captains and crew from around the world has given him great insight into the fantastic philosophy of life that they share.
"When you go out to sea and you don't know if you are coming back then I think you start to think differently," he said, "and they are just such nice and genuine people."
In comparison to other insurance sectors, Drake said, he believes that marine insurance is closer to the end users. Insurance is generally quite faceless, he said, and he has enjoyed the opportunities offered by his work to reach out to family owned and run businesses. His work involves insuring enterprises which sometimes have just one boat which has been passed down by multiple generations, Drake said, and there's not many industries, even in insurance, where that kind of generational ownership can be seen.
The relationships formed with these businesses is fundamentally the backbone of the marine insurance sector, he said, where no two risks are ever really the same. The art of underwriting is being able to put a human element into insurance, he said, and making sure that clients get a fair hearing. Broking acts as extension of this, he said, and part of his new role is to make sure that every client gets a fair hearing.
Though the marine sector might strike many as being somewhat old-fashioned, Drake detailed the level of innovation which exists within this industry and how mariners tend to be very forward-thinking. Some incredible ideas have been implemented, he said, and future innovations in automation and crew-less boats are an area which hold great possibilities for the sector. He spoke about recent developments regarding the addition of safety protocols to service boats to make it safer for people to access wind turbines out at sea.
"We try to embrace technology where it is going to help and not just for the sake of it," Drake said. "And where technology is actually going to help make people safer, people in this sector really respond to it."
For Drake, his emphasis is on building the relationship he has with his network of brokers within both the UK and the global market and making the most of the opportunities which present themselves to Citynet as a London broker within a hardening market. Not hemming himself in is the key, he said.
Bringing in some of the contacts he has made throughout his extensive career, which has taken him around the world, comes back to the value of building great relationships with clients and with brokers around the world, he said, and helps him discover new ways in which they will all be able to work together.