Duo on building a brokerage from the ground up | Insurance Business UK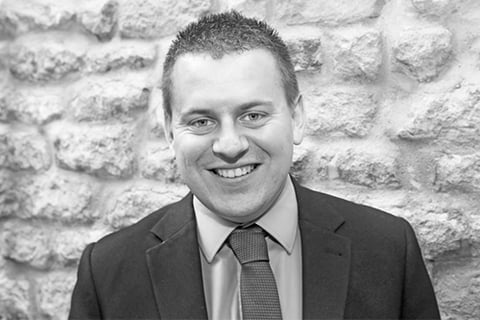 Rhys Jones (pictured above) and Dominic Hernon (pictured below) are the co-directors of UKGlobal Leeds Ltd (part of UKGlobal Broking Group Ltd), and, having climbed the insurance ladder to reach this point, both are innately aware of the qualities it takes to be a successful young broker. Hard work and integrity are key according to Jones - to be successful in any industry involves putting the right amount of effort into the task at hand, whether that's regarding day-to-day responsibilities or developing individual skills and knowledge.
Read more: What key traits should insurance brokers be displaying during the pandemic?
"But perhaps in insurance more than most, integrity is key," he said. "In an industry that can tend to suffer from negative publicity, and COVID-19 has brought this to the fore, there is a lot of good being done. It is important that those involved in insurance in any capacity, be it claims, sales or general administration, are honest and reliable and follow through on commitments and put their clients best interests at the centre of everything they do."
Hernon agreed that integrity is a key quality shared by successful brokers, as well as passion and energy. He has always believed in the need to invest time in the people who support and trade with you, and has a keen appetite for development and learning, particularly in light of the technology advancements which are continually evolving the industry. Visibility equals credibility, he said, and through the training seminars and sessions offered by so many insurers, there is a great deal of opportunity out there for brokers to grasp.
Jones was first introduced to the industry through his summer holidays spent filing at the large brokerage where his mother worked and, during this early introduction, he greatly enjoyed getting to know the people in the business. Leaving school aged 18, he hoped to become an accountant but, having taken a job in the accounts team of that broking business, he quickly realised that it was not for him and switched to a role in the insurance broking team, kickstarting his career in the sector.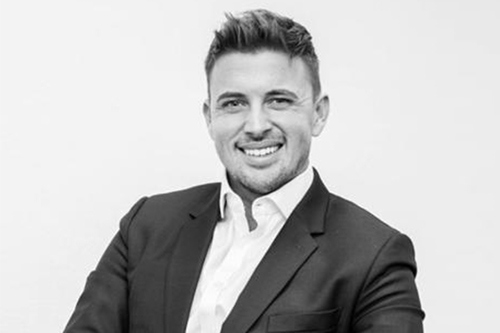 For Hernon, the journey was quite similar. Despite leaving school with his targeted A-level results, he quickly realised university was not part of his agenda and he was keen to start work in a business environment. Before completing his sixth-form exams, he had started an SME business aimed at the motor trade sector with a school friend which was later bought by one of the UK's largest vehicle hire companies.
"Like Rhys, having previously held a 'junior role' in the insurance market, I opted to make a return, starting in the personal lines department," he said. "If I wasn't working in insurance, I would have been working in motor sales, without a doubt, as I have a passion for cars. Another consideration prior to my first job in insurance was offshore diving (on oil rigs), but I soon discovered my eardrums were not up to it!"
Hernon meanwhile, first saw the opportunity to join UKGlobal Leeds when it was established in February having previously had competitive dealings with UKGlobal. Through this work, he was familiar with the ethos and the approach of the business, both of which stood out to him. The reports from the insurance market have always been complimentary, he said. Meanwhile, Jones joined as co-director in September, having known Hernon for several years through their dealings in the Yorkshire insurance industry. Both noted their excitement in building the business together due to their aligned aspirations, motivations and values, and a shared passion for business and family.
"Having launched the business a couple of months prior to the global pandemic, my energy and passion for the business and its success has become even greater," Hernon said. "I am proud of what has been achieved in the infancy of our business. My current emphasis is on growing our successful team while still engaging with the core values of UKGlobal; to be principled, practical and positive."
While UKGlobal Leeds Ltd is still a very young business, Jones said, it has already enjoyed remarkable results which are being built on all the time, most recently with the joining of a new team member. As two young people who have taken on senior roles in an insurance business, both Jones and Hernon understand how vital it is that the industry supports and offers opportunities to young talent.
Read more: Brightside MD on creating pathways for young talent in insurance
"There are numerous examples of young people making their mark," Jones said. "The industry bodies are doing a fantastic job of nurturing and promoting younger people and promoting insurance careers to attract younger people. However, the balance of having staff across our group from a broad age range is beneficial to us all."
Hernon noted that the insurance industry must engage across schools and further education organisations to ensure that there is a thorough understanding of the opportunities within the sector. Looking back, he said, as a teenager, he would likely never have believed he would be heading up a successful city-centre based brokerage at the age of 29. Work experience and placement schemes are needed to allow individuals to get a real feel for working in insurance, and UKGlobal Leeds would be very happy to lend its support to such initiatives.
For both, what they are looking forward to the most about this new opportunity is being part of something that is being built from the ground up, being able to influence the direction of travel and the culture within the business and, last but not least, sharing this success with the UKGlobal Leeds team around them.