How a burglary led to a game-changing home insurance idea | Insurance Business UK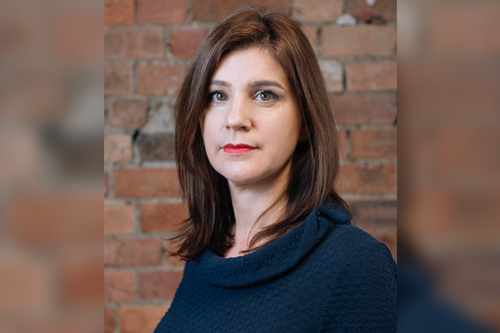 Backed by Munich Re's Digital Partners, insurtech buzzvault insurance has its eyes set on shaking up the industry with its blockchain-based offering – beginning with home insurance.
Insurance Business spoke to Charlotte Halkett, joint MD at buzzvault, about the "traumatic burglary" that led to the start-up's founding, the potential for change under blockchain, and business plans for the future.
Search and compare product listings for Contents Insurance from specialty market providers here
How did you get into insurance, and what was your journey to your current role?
I trained as an actuary and had the fortune to forge the early part of my career within a leading actuarial non-life consultancy. We were using data and technology for leading-edge solutions and it gave me a deep understanding of the nature of the insurance industry. It was also where I met one of the industry's true visionaries – Mike Brockman – and when he left to set up insurethebox I joined him to be part of the founding team. The work we did there was truly pioneering and gave me a huge appreciation of the value of behaviour-based data in understanding risk. My role also took me far beyond traditional actuarial work, translating complex technological ideas into real products that would sell in one of the most competitive markets in the world.
Why the move to buzzvault?
When I met Becky Downing, the CEO of buzzvault, and heard her plans to create the first asset vault to be built on the blockchain, I realised this was an opportunity I didn't want to miss. I could see we could do for home insurance what telematics has done for motor insurance. At heart I am a dreamer and I wanted to throw my weight behind this fantastic buzzvault team who had a revolutionary idea.
Where did the idea for buzzvault come from?
Buzzvault has been Becky's vision. Following a traumatic burglary and a painful home insurance claim, Becky realised how digitised contents data from a home survey could be used in home insurance to tackle the major issue of underinsurance and the type of claims experience she went through. The fact that this business started from real customer experience means that it is in our DNA – buzzvault naturally has the customer at the centre in everything we do.
It all starts with the buzzvault app. This enables customers to build a secure, digital inventory of their home contents with one of buzzvault's certified surveyors. They can then view an accurate, verified record of all their belongings and obtain a valuation of what they own. This information can be updated with receipts and warranties as new items are acquired ensuring the total value of the contents data remains truly reflective of current market worth.
When we launch buzzvault insurance mid-year, customers can choose to receive a tailored home insurance quote based on their secure contents data, removing the need for lengthy form filling or guesswork. As such it will vastly reduce the risk of underinsurance while promising a smooth and swift claims experience.
It's a genius idea with a ready-made distribution channel through our buzzmove partner removal firms.
What are some of the challenges?
The challenges are plentiful, as you would expect at this stage, in start-up mode. Securing an insurance partner who shares our vision has been a primary focus and we are delighted we have found that partner in Munich Re's Digital Partners. Also, setting in place the right processes to ensure our customer experience is 100 times better than any other home insurance provider out there. But, because we have the customer in our DNA, I think we're in a great place to achieve this.
We are building buzzvault on the blockchain. This is vital to give our customers assurances over data security and privacy. We know this is a prime concern for consumers but also know that they are becoming more willing to trade their information for more personalised cover.
What is your target market?
We will be initially focusing on the home-mover market at launch, but then widening out to encompass the wider home demographic. There are some fantastic opportunities to improve home insurance and to build products that reflect the evolution of how people are living and working today – including generation rent, the gig economy, and challenges around the impact of Brexit with people moving in and out of the UK – and to use technology to fix long-standing pain points in the industry.
What are some of the highlights of your career so far?
It's difficult to choose, I am lucky to have worked in some innovative businesses that have pushed the boundaries and changed the concept of what insurance can do to support people's lives.
You can't really top saving someone's life can you? At insurethebox, we had a number of instances in which the crash alert service enabled us to speed support to a young motorist. That's the power of using real time data in insurance.
Then of course, being appointed MD at buzzvault has been a significant career move for me. People were really surprised I was leaving motor telematics insurance given my experience, but there are so many insurtech parallels in what we are doing, and I am relishing the challenge of bringing revolutionary ideas to another line of business.
Becky has given me an amazing opportunity to help fix the broken home insurance process, leveraging digitised home contents data using buzzmove's proprietary video surveying technology. I am delighted to be part of a highly diverse and hugely talented team that will make this work and take the home insurance market to a whole new level. It's also gratifying to find myself working at a senior level with a whole bunch of very able and inspirational women.
Have you seen any significant changes in the industry during your career?
The industry has and is changing beyond measure. In less than 10 years, telematics, for example, has gone from being perceived as too costly and unworkable to almost a million policies based on the latest BIBA report. Insurtech start-ups are giving traditional insurers a run for their money, but we're also seeing that major insurance groups are developing their own insurtech think-tanks. The winners will be those that develop propositions that address the customer pain points head on rather than focus on clever tech that has little obvious benefit.
Insurance, at its heart, is a noble profession that supports people to live the life they want to, safe in the knowledge that they have a safety net. Somehow it has lost its way in some parts, but I'm pleased that technology is helping to bring those back on course.
What is your personal or professional goal for 2018?
At a professional level, getting our first customer on board for buzzvault insurance will be a fantastic goal to achieve. We plan to launch the insurance mid-year so we certainly hope to have a built a solid customer base by year end.
"If I wasn't in insurance, I would be…"
Disrupting, innovating and totally failing to follow the crowd somewhere else!
Related stories: