iCAN member on how the dialogue surrounding D&I has shifted | Insurance Business UK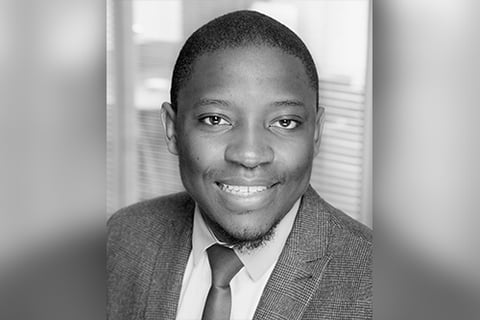 Diversity and inclusion (D&I) go hand in hand, each process symbiotically feeding into the other in order to aid the creation of a world in which equal opportunities are accessible to all. In recognition of the need for everybody to be involved to make this vision a reality, the upcoming Insurance Connect event, being held by Insurance Business, will host a panel discussing why insurance companies can no longer afford to overlook diversity.
Read more: Insurance Connect - Supercharge your Insurance Business
Among the panellists at the event is Gareth Mutema (pictured), senior account handler at Churchill Insurance Consultants and steering committee member of the Insurance Cultural Awareness Network (iCAN), whose journey as a role model for D&I in the insurance industry started when he became involved with iCAN.
"About three years ago, I turned up to an iCAN mentoring scheme with no idea about D&I, or at least it wasn't my concern at the time," he said. "And from that mentoring session and hearing what iCAN had to say about what's happening within the insurance industry, I was inspired to actually get involved and I thought 'maybe I can make a change'. So, that's how I joined the community and started working on anything and everything D&I."
2020 has highlighted the need for more dialogue with regards to the role diversity must play in countries, in businesses and in individual lives. Mutema highlighted how the protests surrounding the killing of George Floyd have managed to shake up the status quo surrounding this issue. Between this and the FCA rules coming in on conduct and culture, he said, it is clear that D&I is becoming more important to all businesses, not just those within the insurance industry.
He first joined the insurance sector by something of a mistake, Mutema said, as, having finished his forensic investigation degree, he was looking for a job just to tide him through when he started a junior position at LV=, which soon blossomed into further opportunities. Now, almost eight years later, he has held a variety of roles within the insurance industry and prizes his role as a broker for its inherent flexibility.
"I'm a person who doesn't like to be bored, and so I always push and push and explore new opportunities," he said. "And the insurance sector [makes room] for all kinds of personalities. There are people who are happy to be safe and comfortable, and to do the same thing, and then you get people who are always looking to improve and to find out what else is out there. So, I think I'm more of a risk-seeking person than a risk-averse one."
Through building his career in the insurance industry and through cultivating his keenness to explore all the avenues available to him, Mutema has seen first-hand how substantially the role of D&I practices has changed within financial services institutions.
"I think that when I first got involved, these initiatives weren't really at the centre of most company's agendas," he said. "But over the last three to four years, the dial has changed and where before there was a lot of talk, people are now putting action first and are trying to actually implement these actions and create change. And iCAN is one of these drivers of change and we encourage companies and people to be aware and not just to react, but to actually be proactive."
Read more: iCAN on racism in the insurance industry and the Gallagher-Ardonagh court battle
To truly instigate change requires the participation of all those within the sector, he noted, and this includes both companies and individuals. From a company perspective, he said, the role of businesses in driving D&I is absolutely vital as, having embraced these initiatives, a business will see the benefit of a diverse and inclusive environment and culture.
"When dealing with clients, whether that's from a business to business perspective or from the perspective of a person dealing directly with clients on the high street, we see people from all different walks of life," he said. "And if you have a one-way system of dealing with everyone, at some point something's going to break. And then, from an individual perspective, I believe that when you are part of an office, you see we all come from different families and walks of life and sexualities, etc. and if we can't respect each other and make each other feel included and at home wherever we are, then again something is going to break. This is everybody's responsibility from the grassroots up, and also from the top coming down."
To find out more from Gareth Mutema on diversity and inclusion in the insurance industry, sign up for the Insurance Connect event today.