Insurance head: My goal to help brokers, and my secret dream | Insurance Business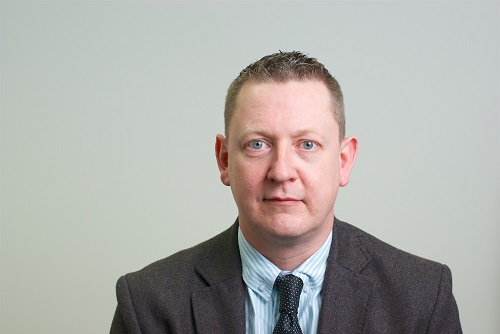 Graeme Hamilton (pictured) is something of a guru of leisure underwriting: as of this year, he has an impressive quarter of a century of sector experience under his belt.
Currently head of Jackson Lee Underwriting's leisure division, he previously led teams at Endsleigh, JLT and Canopius – so there isn't much he doesn't know about the sector.
Search and compare insurance product listings for Leisure from specialty market providers here
Insurance Business spoke to Hamilton about the diverse leisure market – which includes anything from caravans to fishing to photography – the biggest changes he has seen in his 25 years in the industry, and his dreams of playing for Newcastle United.
How did you get into insurance, and what was your journey to your current role?
Like a lot of graduates leaving university in the late 80s/early 90s, I applied for lots of different jobs. There weren't a huge number of jobs around then, so just to get an interview was an achievement. I was fortunate enough to be enrolled on to a graduate trainee scheme at Endsleigh Insurance, and have been in the industry ever since. I feel very fortunate to be marking my 25th year in insurance this year – it's a fun and dynamic industry.
I specialised in leisure insurance early on when I joined a small family firm called Bakers of Cheltenham, who were later to be swallowed up like many others by Towergate. From Bakers, it was on to Jardine Insurance Brokers where I ran the direct touring and static caravan departments.
JIB became JLT, and I moved from Gloucester to Birmingham to manage their pet and travel insurance division before leaving them to set up my own business specialising in leisure insurance. An offer I couldn't refuse materialised in 2012, and I sold that business and joined what was then called Canopius Insurance.
Canopius became Sompo Canopius and then Canopius again, during which time I had moved on, or should I say back, to JLT (Thistle Insurance). In April 2016 I moved to my current home at Jackson Lee Underwriting to head up the new leisure insurance division.
What do you enjoy about working within the leisure sector?
The beauty of leisure is its diversity. Since leaving Endsleigh in 1993, my career has been entirely centred around leisure insurance. I have been involved in arranging insurance for travel, pets, caravans, classic cars, musical instruments, pedal cycles and events to name just a few.
There is always something new on the horizon. Last year it was drones, and looking forward I can see exciting opportunities arising out of the VNUK ruling, with motor risks cover for e-bikes for instance, looking like an increasingly likely requirement. I'm sure that the ongoing cyber revolution will also have an impact on the leisure sector, perhaps via the potential liabilities generated through gaming or apps.
As well as the diversity, leisure customers are also passionate about their possessions and understand the importance of and need for insurance, which is satisfying. It's very different from motor and home insurance customers, who are often purchasing begrudgingly.
What are the most significant changes you have seen in the industry during your career?
With the growth of the internet insurance has now become a 24hr business. As well as offering a different way to transact business, the internet has also increased choice – which anyone like me who has done an economics degree will tell you, is definitely a good thing.
I have seen the emergence of the direct writers such as Direct Line, and remember once being told by a manager that I worked for in the early 90s that "they would never last – you can't sustain a business at those prices."
I have also seen the rise of aggregators, which has commoditised some lines and dumbed down insurance. As a result, customers seem to know less about insurance than they ever did. It's a challenge brokers need to address – to understand their customers, their lifestyle, and match appropriate products to their needs – if they are to be successful in the future, and this represents a great opportunity.
What is the biggest challenge you have faced during your career?
I left JLT in 2007 to set up my own business, which proved to be a challenge on a number of levels. From getting FCA approval, through to generating enquiries, dealing with staff, customers and the increasing bureaucracy, it all had its highs and lows. I sold my business in 2012, but when I think back to that time I can certainly sympathise with the small broker of today, who now has even more regulatory issues to deal with than I did back then.
What is your personal or professional goal for 2018?
My professional goal is to get more brokers to innovate by promoting leisure insurance, connecting with their customers and their lifestyle needs. Brokers' competition is not just other brokers, it can be clubs, associations and other organisations. Leisure customers have insurance needs but may not be considering their broker for these solutions.
Brokers are in a great position to talk to customers about leisure insurance, especially if they already insure that customer's car or home. If a car has a tow bar for instance, it could be because that customer also has a caravan. By finding out more about customers' interests, a broker can ascertain whether the cover under their existing home insurance is sufficient to cover their bike, or fishing equipment. It's a conversation worth having for a number of reasons: TCF for one, but retention for another – the more policies a customer has with a broker, then the less likely they are to go elsewhere.
"If I wasn't in insurance, I would be…"
I would love to say 'number nine' for Newcastle United, but my lack of pace and footballing ability – evidenced at a very early age – meant that wasn't going to be an option. I graduated with an economics degree, so I expect somewhere else in the financial sector, but after 25 fantastic years in leisure insurance, I honestly can't imagine doing anything else!
Related stories: