Lorica joint chief executive: "I found broking to be more rewarding" | Insurance Business UK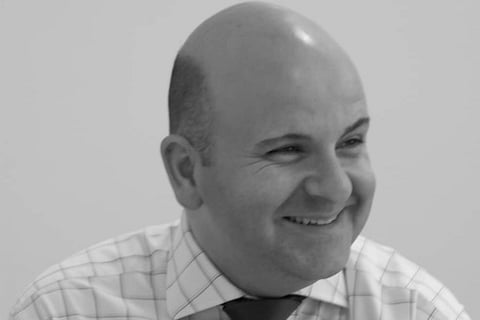 Hertfordshire-based Lorica Insurance Brokers has recently entered a new chapter – joining brokerage PIB Group to support its own organic growth while providing "the best service" to its clients. "We are truly excited about the future," Lorica joint CEO Carlo Marelli (pictured) remarked when the acquisition was completed in the first quarter.
We spoke to Marelli, who shares chief executive duties with Stefan Puttnam (who will be featured in a separate article), and got a glimpse of his three-decade career. He has been an underwriter and a broker, and told us why he prefers being the latter, as well as what he considers the best part of what he does.
Search and compare insurance product listings for Management Liability from specialty market providers here
What made you pursue – and stay in – a career in insurance?
Like many, I didn't choose insurance, it chose me! I was sent by my local careers office (do they still exist?) to an interview with Minster Insurance Company to gain interview skills but ended up being awarded an apprenticeship.
Once in the industry I began to appreciate how diverse the sector is and the many opportunities to learn and develop new skills. The first 14 years I spent as a commercial underwriter and the last 16 as a broker. I found broking to be more rewarding with the ability to forge long-term relationships with clients.
What would you say has been the most notable change in the industry from when you started?
Automation/technology. I have been in the industry a long time and when I started there were no PCs, no mobiles, and I remember spending the last hour of every day in a phone box collecting messages from the office during my Inspector days. Disruptors, with the clever use of technology, have created huge opportunity for many, but I still believe there is a place for relationship-managed broking. Clients will pay for a premium personal service that automation will struggle to deliver in my lifetime.
Being actively involved in client management, what have been the biggest challenges for you?
Client management is the best part of my job. There is nothing like winning and retaining business, producing income is a great feeling. Dealing with the end beneficiary of our service also helps with managing the business in so far as you can see very quickly what works and what doesn't. It keeps the focus on the client and everything the business does should flow from that.
They say two heads are better than one – what has it been like being co-CEO with Stefan Puttnam?
It has been easy, communication is the key. Having strong, open communication allows us to make decisions across any part of the business. We have our defined responsibilities but in reality everything overlaps. We work very closely with our branch and division heads.
If you were to swap jobs with anyone, with whom or in what industry?
Probably Ian Simkins, the CEO of Audley Travel Group Limited. He started a travel agency business in 1996 at a time when technology was predicted to kill the travel agent business model. Audley focused on the HNW market, providing excellent personal customer travel experiences and now has £400 million of revenue and 500 staff. Plus I would get to indulge in my favourite pastime, travelling!
Name one thing your insurance peers probably don't know about you.
I appeared on Tiswas!
Related stories: