MD discusses the main issues brokers may face after lockdown | Insurance Business UK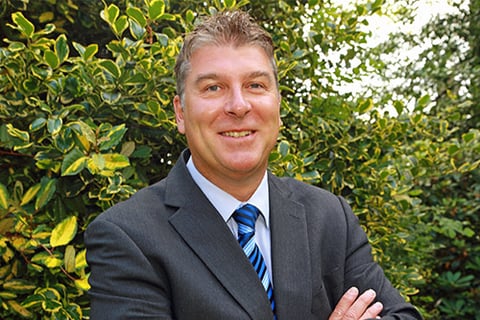 As the end of the lockdown in the UK slowly comes into view, the question of what the post-pandemic recovery will look like for every government, business sector and household becomes ever-more pressing. Throughout the insurance industry, every element of the insurance distribution matrix has been severely affected by this crisis, and insurance brokers have faced significant disruption as they attempt to carry out their role as a trusted advisor to their clients. With this in mind, brokers are being encouraged to share their thoughts in an online survey, which is being conducted across all Insurance Business markets assessing the impact of COVID-19 on broker business – please take a few minutes to fill it out.
Take part in our online survey on the impact of COVID-19 on broker business now.
From the perspective of the managing director of IFM Insurance Brokers, Mark Barlow (pictured above), the greatest impact felt by his brokerage has been the effect of its staff working from home. IFM, like so many insurance brokers, is a business founded on communication and client service which can't always be done over the phone or by email. There has to be some contact and some face-to-face time with clients to ensure that their needs are being taken care of as effectively as possible.
Read more: IFM Insurance Brokers MD on the regional insurer gap
Perhaps, the key lesson that the COVID-19 crisis has imparted on IFM has been a relatively simple one, Barlow said – never take anything for granted, particularly not the intrinsic value of having your staff working closely with you in an office environment.
"Being on the phone all day is exhausting. And your staff need that [physical] interaction with each other. If they have something they are unsure about then they can ask a colleague across the desk, but when they're working remotely, they haven't got that opportunity," Barlow said. "And I think there's going to be a lot of companies out there that try and save money in the future by having more people working from home. But I think, in the fullness of time, though it might save a bit of money, it will be detrimental to how they operate and execute their business."
From Barlow's perspective, the impact that the COVID-19 pandemic will have on the economy and the shockwaves of this crisis will affect not just insurance brokers but the vast majority of industry sectors for at least the next 18 months to come.
The main issue that many businesses will be confronted with when the lockdown is lifted, he said, is that of furlough. Barlow noted that furlough was and is a fantastic concept and the UK government should be applauded for how quickly it implemented this solution - but furloughing itself only solved one part of the equation. When businesses go back, they will simply not have the cash flow that is needed to keep them afloat, and this is a problem now facing a substantial number of companies across a range of industry sectors.
Read more: CEO discusses the impact of the coronavirus on business resilience
The pandemic has not significantly impacted the relationship between brokers and their clients, Barlow said, as most clients are fully aware that their brokers are there to support them and to be their direct advisors. Lots of clients use their broker as a voice of reason and as an efficient barometer of society and the wider business sector, and value their capacity to communicate this information to them.
"My perception is that the relationship clients have with their brokers is far better than their relationship with their solicitor or their accountant because it's a much more consistent and frequent contact," he said. "And we are there to try and help them, and to find solutions for them which, by and large, I think the broking sector has done."
From a cost perspective, brokers have been hit by the crisis, Barlow said, and he believes that the pandemic will financially impact every broker at some point. Faced with commission clawback from policy adjustments due to the lockdown, many brokers are in the position of working twice as hard for a reduced income. Brokers are carrying out substantial extra work as they make mid-term adjustments to their clients' policies and then receive a reduced commission from the insurer. Barlow highlighted that this is not the fault of any involved party as no clients, insurers or brokers wanted, or could have imagined, such a situation.
"Everybody is on the steepest learning curve imaginable," he said. "And the majority of insurers have been brilliant, and they've tried to find solutions. There are, however, some underwriters out there who really need to take a long, hard look at themselves. They are failing to understand that we're not in a normal scenario and are expecting clients to fulfil obligations as if it were.
"With things such as evidence of SORN where vehicles are taken off cover, some clients can't get to the Post Office, and there are certain things that just physically can't be transacted online. So, there have been some underwriters who are just stuck in ivory towers and can't see how things are actually unfolding out here. But the majority of brokers and the majority of insurers have done their best."
What impact has the pandemic had on your business and what have you made of the response of insurers? Let us know by filling out this quick survey now.