"Offer clients a service that stops them looking elsewhere" | Insurance Business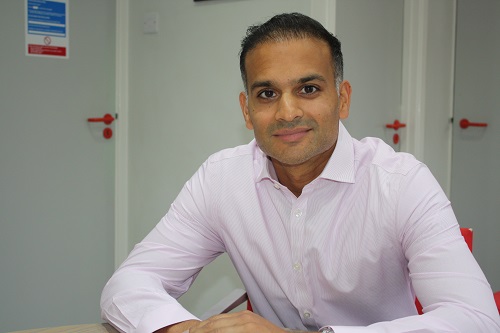 We all could have turned into something else at some point in our lives. However, in the case of PK Partnership director Amit Patel (pictured), whose previous aspirations spanned from being a race car driver to a software developer, what he gets to do now is more than he'd ever dreamed of.
Here the Chartered Insurance Broker talks about what brings him satisfaction and what it means to bring excellence to the table. Patel also reveals to Insurance Business the answer to that query he's probably been asked one too many times.
How would you describe your 14 years at PK Partnership?
PK Partnership has grown 100% organically, and changed shape considerably in this time. Our ethos has remained the same but as regulation has become heavier, our proposition has been sharpened and various avenues have created new ventures.
The biggest of these is most probably our connection with Gumball 3000 – the world's largest private car rally. We are the appointed insurance provider to the organisation and this has enhanced our profile in the high net worth sector considerably.
As the director in charge of the company's insurance broking team, what's on top of your agenda?
The client is at the heart of everything we do, which is testament to our retention rate. We have a diverse mix of commercial and private clients, but the underlying principle is to ensure that we can offer clients a service that stops them looking elsewhere – tying them into the PK brand.
Development of our staff goes without saying, and this is reflective of our Chartered status. Although we have grown organically over the years, I'm often asked if we would consider an acquisition. The answer is yes – the right one, but only if it fits well with our current mix. As much as we're seen as a local broker, we deliberately don't want to be all things to all people.
What aspects of your role do you find the most rewarding?
I think most brokers would agree that successfully settling a claim for a client is always going to be up there as one of the most satisfying parts of our business. We are often recommended by existing clients to people with similar circumstances, which we class as our greatest test of satisfaction.
Because of the nature of the enquiries we receive, it is often the case that a fair amount of work is required to get the right cover for the client. By doing an excellent job, we know we stand the chance of being recommended to a friend or colleague.
What does it mean for the business to be a partner broker of Bluefin Network?
The network has allowed PK Partnership to operate in an ever-competitive marketplace and be more confident in finding solutions for clients that fit outside the norm. It provides us with greater buying power that ultimately benefits our clients, and what we're able to offer.
There are a wide range of business support services that we can tap into such as compliance audits, product training, accounts reconciliation, and system support. This allows us to keep our main efforts focused on what we do best.
If you were to switch industries, where do you picture yourself?
In the investments side of our business. It is very interesting watching the diverse range of funding that we are approached with in emerging industries and land. Investments have always interested me as you don't sit too close to the business but can see the growth opportunities that have been created by entrepreneurs.
Name one thing your peers probably don't know about you.
My dream job as a kid funnily enough was not to be an insurance broker! It ranged from fireman, race car driver, software developer, and at University an entrepreneur. My current dream job in fact looks a lot like what I actually do, except "even more."