PCH MD reveals three core areas of growth for 2021 | Insurance Business UK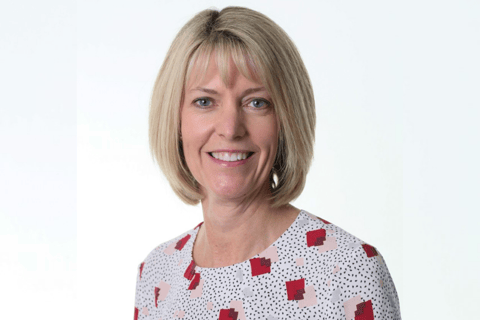 When Premier Choice Healthcare (PCH) was first acquired by Global Risk Partners (GRP) and appointed the group's healthcare hub, MD Claire Ginnelly (pictured) noted that, after 25 years as a successful independent broker, PCH was excited to explore its next growth phase. Following the business's recent acquisition of the portfolio of the Sussex-based health insurance broker SJA International, it is clear this phase is well underway.
Read more: Insurance broker sells portfolio to GRP firm
While discussing the deal with Insurance Business, Ginnelly highlighted her own growth trajectory within the insurance industry and how, by moving into the health insurance space in the early 1990s, she has found both her passion and her niche. It's a really nice market to be part of, she said, and due to its small size, striking up strong industry and client relationships is very much part of what makes the market tick and what holds her interest in the sector.
She was first approached by PCH to do some work on a contract basis and when the founder and CEO of the brokerage Mike Izzard was taken ill, she was asked to take over some responsibilities. Mike sadly passed away in 2013, she said, and she then joined full-time as MD and took on the role of continuing to grow the business he had built.
"And then last year, we were acquired by GRP and so, of course, a new chapter in our life started," she said. "We hadn't been looking to be acquired by anybody, but we were approached by GRP and we really liked what they had to say and we really like the model. And they do numerous acquisitions all the time and are very experienced in that, but they wanted to branch out into health insurance and saw that that was a gap in the product lines that they were offering… And the reason why we were so interested was because we really liked the fact that they keep the brokers as they are. So, we have retained our name and are still Premier Choice, which was really important to us."
PCH may not be the biggest broker in the health insurance market when you consider the likes of Marsh and Towergate, Ginnelly said, but it holds a strong position and maintaining its identity is crucial. Becoming part of GRP is allowing the business = to grow at a speed that it simply couldn't have on its own. PCH's recent acquisition of SJA's portfolio is testament to that and represents just the start of the brokerage's growth journey.
Read more: GRP to boost inorganic growth
In 2021, PCH is looking at three key growth areas, she said, and first among these is acquisition-led growth. When the brokerage was acquired by GRP, it made it clear that it was looking to expand and the close-knit nature of the health insurance industry has meant that inquiries from people the team are familiar with have already started to come in. From her perspective, Ginnelly can see that there are a good number of brokers out there who are considering whether or not the time is right to sell up.
"We like brokers that focus more on the SME market," she said, "but that's not to say we're not interested in the consumer market too, as we are. But certainly, the SME market is our target market and our ideal acquisition would be a broker working in the SME markets, who is selling into companies and is selling a broad range of products within the marketplace.
"The kind of size that SJA is, is the ideal acquisition for us. But the truth of the matter is that we're happy to have a conversation with anyone and we'll be very upfront, as early as possible, if it doesn't fit what we're looking for - but I'm sure a lot of them will."
Read more: Exploring the opportunities acquisitions can create for cross-selling in insurance
In addition to acquisition-led growth, PCH is also looking closely at cross-selling opportunities, she said. This cross-selling is mainly into the existing GRP brokers, as the intermediary has a wide range of retail brokers that sit under its umbrella. PCH is looking to be the main health insurance broker within GRP and to go out to these retail brokers and discuss the cross-selling opportunities available. By asking for an opportunity to sit down with relevant clients and discuss the health insurance offering PCH can offer, new opportunities will become available and Ginnelly is confident that there is substantial potential for growth in this area.
Last but certainly not least, organic growth will remain a key focus for the brokerage in 2021, she said, as it continues to advise on a range of products - from private medical insurance through to risk and protection. Cross-selling will inevitably bleed this as well, as clients who have private medical insurance will be made aware of the other services available to them.
Completing an acquisition so soon after being acquired has been challenging but very rewarding, Ginnelly said, and while the rota for the oncoming year is busy, she is delighted that this is the case. PCH has its plans all set and now the challenge is making sure that their structures are in place to support those growth plans all the way to the end zone.