Young Gun shares why it's "a great time" to work in insurance | Insurance Business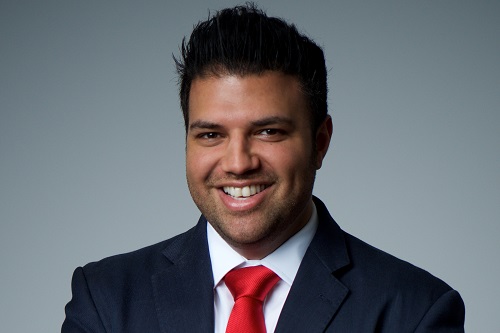 They say the apple doesn't fall far from the tree… In the case of Ajay Mistry (pictured), son of an industry stalwart, his exposure to insurance has driven him to make his own mark.
Part of Insurance Business UK Young Guns 2018, Mistry brings a fresh approach to broking and believes now is "a great time to be involved" amid a changing landscape. He shares where his frustrations lie as well as what's at the top of his agenda at broker network Brokerbility and its trading arm BHIB Insurance Brokers.
What made you pursue a career in insurance?
Partly through family connections. My father Ashwin is chairman of Brokerbility and a former CII (Chartered Insurance Institute) president. He's a well-known figure within the industry. So, I've always had a close eye on what is going on in the insurance sector. The opportunity to make a difference at a time of real change for the industry has clearly been a major attraction.
As partnerships director at Brokerbility and BHIB Insurance Brokers, what goals and priorities are you striving towards?
This has to be taking advantage of the new opportunities that are out there for independent brokers. This includes embracing new ways of engaging with customers through social media and digital marketing. The world is changing at a rapid rate and brokers need to evolve to ensure they stay relevant.
Importantly, we must respond to changing customer behaviour when it comes to buying insurance. For example, at BHIB we recently launched a partnership with local councils where we're developing new ways of engaging with council leaders on issues relevant to their sector.
Prior to joining Brokerbility, what led you to co-found the Insurance Cultural Awareness Network?
There was no industry body supporting multicultural inclusion across the insurance sector, so it was important to mobilise peer support from around the sector so we could lead and have a voice on this important issue.
As an industry young gun, what have been the biggest challenges for you?
I find the pace of change is too slow mainly because we're a risk-adverse industry. Regulation in particular can be very frustrating and sometimes seems to suffocate independent brokers at every corner. We're entrepreneurial businesses who need freedom to operate, not more red tape, so we can help other firms survive and prosper.
If you were to leave insurance for another sector, which one and why?
I must say this is a great time to be involved in the insurance industry, so I don't think I could be tempted elsewhere.
Name one thing your peers probably don't know about you.
As part of my degree I spent one year at Lund University in Sweden, uncovering new and innovative ways of learning. A really great experience that has helped shaped my thinking.