What happens next to the European Health Insurance Card? | Insurance Business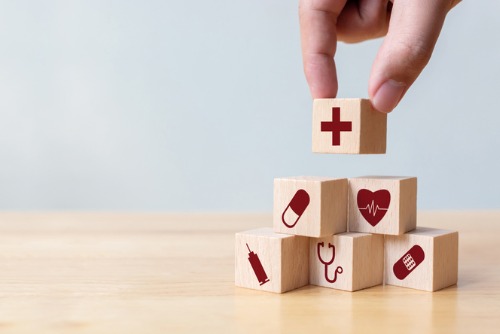 The European Health Insurance Card (EHIC) has been a staple of European travel for years – offering that supplemental coverage and relief to travellers that they can get the medical treatments they need, irrespective of insurance cover.
But what happens to it in the case of a no-deal Brexit? Could it be scrapped?
Currently, the Government plans to stick to the December 31, 2020 exit deadline to leave the European Union. So, what happens to the EHIC from January 01?
In a new blog post sent to Insurance Business, Fiona Macrae, head of consumer awareness initiative for travelinsuranceexplained.co.uk offer her insights. The following is her post:
What will it mean for British travellers if we no longer have access to the EHIC?
Provided free of charge, an EHIC is a medical card that can be used in certain European countries – EU member states, EEA countries, Iceland, Liechtenstein, Norway, as well as Switzerland. It allows British holidaymakers to have free, or heavily discounted, treatment in public hospitals should they fall ill and need emergency medical attention while on holiday. The reciprocal agreement has meant that British tourists would pay the same price for treatment at a hospital as residents would, and vice versa. If the UK leaves the EU on December 31, 2020, without a reciprocal EHIC deal or agreement in place, then UK tourists will have to cover any medical costs incurred while on holiday themselves, if they don't have the correct travel insurance in place. However, it is thought that students, pensioners, 'frontier workers', and EU nationals living in the UK will still be able access healthcare through the EHIC after January 01, 2021. UK holidaymakers will need to make sure they have appropriate travel insurance in place as, without an agreement, they will no longer be able to rely on the EHIC for medical treatment while abroad. This means it's more important than ever that holidaymakers declare any medical conditions to their insurer before they travel to make sure they are fully covered.
How much can British tourists expect to pay for common injuries/illnesses in EU countries?
In 2019 the average medical claim was around £1,368, according to the Association of British Insurers. This means that if a British tourist needed medical attention abroad, they could be left paying, on average, a sum of £1,368 upfront, without the use of the EHIC or appropriate travel insurance. Here's a list of the common injuries and illnesses that UK holidaymakers claim for, and a rough estimate of exactly how much they could expect to pay to be treated for these conditions, should they no longer have access to the EHIC or have an appropriate travel insurance policy in place:
Diarrhoea and vomiting. An upset stomach is a common cause for visiting the hospital while abroad. Falling ill with a tummy bug could set you back around £4,000- £5,000 should you become dehydrated and need medical attention.
Broken leg. An innocent fall could leave you paying up to £15,000 should you break a bone and need surgery.
Ear infection. It's not uncommon to contract an ear infection while on holiday. Costing around £300 to treat should you require treatment or medication; this minor infection does not come cheap!
And for more serious conditions, you be could seriously set back. For example, treatment after a heart attack can cost up to £30,000 if surgery is required. A neck or spinal fracture can cost even more, hitting around the £40,000 if surgery is needed.
What would happen if the British tourist arrived at a hospital needing emergency medical treatment, but did not have travel insurance or access to the EHIC? Would they still be treated?
It is illegal for a hospital to refuse to treat someone who arrives in a life-threatening condition.
However, once treated, patients could be required to pay for any treatment received before leaving the hospital, if there is no reciprocal agreement in place, or there is no travel insurance policy to rely on. Those who arrive at a hospital abroad with a non-life-threatening injury or illness could be required to pay upfront before receiving treatment, or show that they have travel insurance in place to cover any costs. For those that cannot afford it, and do not have travel insurance to depend on, it may become more difficult to obtain medical treatment for non-life-threatening issues. While it is almost inconceivable that a public hospital would refuse access to treatment on the grounds of inability to pay, some public hospitals in parts of Europe have been under huge financials pressure and these have only worsened as a result of the COVID-19 crisis. We would recommend that UK travellers fully understand the implications of travelling without an appropriate travel insurance policy, should the UK no longer have access to free or discounted treatment after December 31.