Policy changes from the UK's top 10 travel insurers after the coronavirus | Insurance Business UK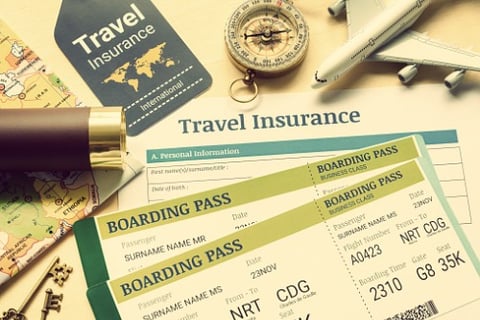 Several countries have started to pick up the pieces from the impact of the coronavirus (COVID-19) pandemic, with various businesses opening their doors again. However, some sectors are still struggling to get back on their feet – including tourism.
According to the UK tourism authority VisitBritain, many people in the UK who had planned a trip this year believe that their holiday will likely not push through. As the UK eases its COVID-19 lockdown, customers continue to flood travel insurance providers with inquiries about their policies.
The top 10 travel insurers in the UK – based on Bought by Many research published in February 2020 that combined the scores of a number of independent financial reviewers - have released their statements about policy changes and other pandemic-related information. Here is a rundown.
Columbus Direct Travel Insurance
The World Health Organisation (WHO) considered COVID-19 an international health emergency on January 31, 2020. Columbus Direct decided to withdraw coverage for any claims related to the pandemic at 11:59pm on March 13.
"As of that date, we consider this to be a known event globally. There is no cover under any section of a policy if you travel to an area or country for which the UK Foreign & Commonwealth Office (FCO), the WHO, or equivalent authority of your country of residence has advised against all travel or all but essential travel, even if you purchased the policy prior," Columbus Direct wrote on its website.
The insurer advises customers to contact their airline, accommodation, and tour providers to assess their cancellation or rescheduling entitlements if they purchased their insurance policy before a travel advisory prevented them from travelling.
"There is no cover under any section of a policy if you remain in a region or country for which the UK FCO, the WHO, or equivalent authority of your country of residence raised its advisory against all travel while you were there if you were able to leave but instead opted to remain," Columbus Direct said.
Saga confirmed that new travel insurance policies purchased after 6pm on March 13, 2020, do not provide cover for claims relating to COVID-19 as it was already considered a "known event" on that date. However, on June 11 it announced "that treatment abroad for COVID-19 and repatriation to the UK will be included as standard as part of its travel insurance policies for all trips from June 01. Saga has added the cover to help customers feel more comfortable travelling once the government advice changes to say that it is safe to do so.
"The cover has been added across both standalone travel insurance products and the optional cover offered to all Saga holiday and cruise customers. The policy update will compensate and care for customers should they fall ill with coronavirus while travelling outside the UK, including those with underlying health conditions."
LV= paused the sale of its travel insurance products following the government's travel advisories and the impacts of the pandemic on the tourism sector. However, existing customers could still be covered if they booked their trip before the FCO advice changed or after the FCO has lifted its current "indefinite" advice against all travel.
Policyholders can cancel their policy and get a refund as long as they have not yet made a claim during the policy year. However, they must ensure that they do not have coverage for any booked trips before cancelling their policy.
The insurer also explained that any credit note or voucher would not be covered upon the cancellation of the policy, and the policyholder might not be able to get COVID-19 cover in the future or make a claim even if the trip occurred before the policy's cancellation date.
"With the current FCO restrictions and health concerns, you may want to postpone your travel plans so you won't need your travel insurance policy," LV= advised.
M&S provides coverage for policyholders who booked their trip before the FCO advised against all but essential travel abroad as long as the advice is still in place within 31 days of the departure date.
It also provides cover for those who contracted COVID-19 while on a trip. However, the customer should be aware that the treatment is subject to locally available facilities, and medical repatriation or transfer to alternative medical facilities will be subject to any travel restrictions in place.
Members of the HM Armed Forces, the emergency services, and government departments are also covered for cancellation claims if they have been asked to cancel their holiday to offer support amid the COVID-19 crisis.
M&S customers can register a claim on the insurer's website or call. However, the insurer clarified that it only provides cover for non-refundable costs. Therefore, policyholders must first contact their travel, accommodation, and credit card providers before making a claim.
Policyholders who want to make a claim must confirm the original booking and list the non-refundable items. They must also show details of any self-isolation advice given by either a doctor or NHS 111 and evidence that they contacted their travel and accommodation providers to claim a refund.
Staysure says the only coverage provided by new Staysure travel insurance policies for COVID-19 is emergency medical expenses and repatriation if the policyholder contracts the virus during their trip.
"This means if you develop COVID-19 while on holiday and need help, you'll be covered as long as you have declared your pre-existing conditions," it said.
However, the coverage will be made invalid if the policyholder travelled against the UK government's travel advice.
Customers who want to cancel their policy can do so within the cooling-off period, which is 14 days of the date of purchase. They would receive either a full refund as a voucher to use at a later date or a cash refund minus an admin charge.
Those who cancelled their Single Trip Travel Insurance policy after the cooling-off period can still receive a pro-rata voucher credit refund of the amount they paid for the policy.
"[The] voucher will be valid for 36 months as long as you haven't travelled and haven't or aren't intending to make a claim. The voucher can be used to pay in full or part payment for future policies and mid-term amendments," Staysure said.
AA stopped selling new travel insurance policies following FCO's advice against all non-essential travel worldwide. Policies purchased after 3pm on March 13 under an existing annual multi-trip policy would not cover any claim relating to COVID-19.
However, AA travel insurance policies would cover the medical expenses of policyholders who contracted the virus during their trip unless they travelled to the FCO's "do not travel" areas.
The insurer will pay for a policyholder's room up to the policy limit if they are confined in their hotel under doctor's orders for at least 48 hours. It would also cover up to a certain amount if the customer paid in advance for excursions or activities that they cannot carry out due to quarantine.
The Direct Line Group decided to stop the sale of new travel insurance policies following the government's travel advisories and the impacts of the COVID-19 crisis.
"Due to the impact that coronavirus is having across the world, we have experienced a huge increase in demand for travel insurance," it said, as reported by Express UK.
"Our priority is to protect and service our existing customers. Therefore, we have taken the difficult decision to temporarily suspend the sale of travel insurance to new customers so that we can focus on our existing customers."
Travellers who already purchased a Direct Line travel insurance policy can still contact the insurer to make a claim or amend their policy.
Churchill stopped the sale of its new travel insurance policies in response to travel advisories and the impacts of COVID-19.
"We remain committed to the travel insurance market and would reiterate that this is a temporary measure and we will continue to monitor the situation closely," it told Express UK.
"We advise all customers who are due to travel to monitor and follow the advice issued by the FCO. Also, contact your travel provider for advice on refunds and amendments to any trips you have booked."
Churchill travel insurance policies still provide cover if the policyholder took out the policy or booked their trip before the FCO announced its travel advisory.
The Post Office temporarily ceased the sale of new travel insurance policies in response to COVID-19. Policies purchased before March 16 remained valid unless the policyholder travelled to the FCO's "no travel" areas.
Policyholders who wanted to cancel their trip due to the impacts of the pandemic had to first contact their travel and accommodation providers to discuss alternative arrangements.
"If you can rearrange your travel plans, we will be happy to transfer your travel insurance to accommodate this. If this is not possible, and you have paid for your trip via a bank or credit card, please contact your provider to discuss the possibility of a refund," Post Office said.
However, the insurer did not provide coverage for policy numbers starting with TC sold on or after February 24 as the booked destination most likely falls into the area covered by the FCO's travel advisory, and COVID-19 was already considered a "known event" at that time.
On June 17, the Post Office restored its travel insurance products online and through its UK contact centre – including cover for contracting coronavirus while overseas as standard across its product range.
Age Co Travel Insurance
Age Co stopped selling travel insurance policies beginning August 2019, a few months before the COVID-19 pandemic hit the UK. However, existing policies still provide cover until they expire.
"During this challenging time, [we are] working closely with our partners to ensure all customers are taken care of. Over the coming weeks, [our] partners will be working tirelessly to ensure that standards remain high and that there is minimal disruption to customer services," Age Co said on its website.