Aviva, Direct Line Group join first meeting of accident repair advisory group | Insurance Business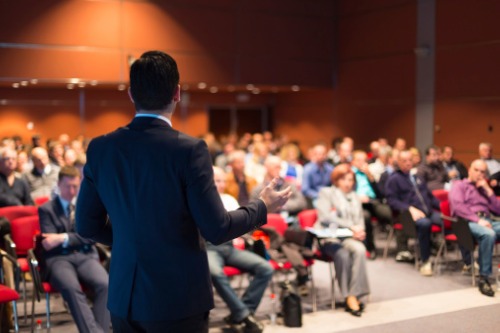 It looks like the freshly created accident repair advisory group of the Institute of the Motor Industry (IMI) is wasting no time in tackling issues head on. The group has now held its first-ever meeting to discuss how best to future-proof the market.
Represented at the meeting were Aviva and Direct Line Group as well as AkzoNobel, ABP Club, the Auto Glazing Academy, Autoglass, EMTEC, Ford and Vizion, IRG, ITAS, Morris Associates, National Windscreens, Nationwide Accident Repair Services, RMIF/NBRA, SMMT, SMTA, and Thatcham Research.
"We are on the cusp of significant change in automotive innovation," asserted IMI business development head Steve Scofield. "And nowhere more so will this innovation have a seismic impact than in the accident repair and glazing sector.
"It is the responsibility of those leading professional standards in the sector to support the skills and certification needs of the businesses that are relied on both by motorists and their insurers. It was therefore hugely encouraging to see the level of interest in the first meeting of this new IMI advisory group."
According to the professional body, the focus of its new advisory group is to ensure consistently high standards in technician competence for accident repair. The goal is to afford motorists, bodyshops, and insurers the needed confidence amid technological evolution.
Among the things the advisory group wants is to achieve consistency across all skills recognition solutions to see to it they are accepted and used in wider industry standards.
"Having had such a positive and engaged first meeting, our plan now is to meet again in December to agree the terms of reference for the group, following which there will be quarterly meetings," Scofield commented.
"Once we've agreed the terms of reference, these will be communicated to the sector and all its stakeholders and we will maintain open communication to ensure that everyone involved in this crucial component of the automotive retail sector has the opportunity to contribute."
The head of business development added: "The fantastic developments in ADAS (advanced driver-assistance systems) offer motorists a safer driving experience – as long as repairs are carried out properly by fully competent technicians.
"This is the big challenge right across the automotive sector – from bodyshops and repair garages, to insurers assessing and managing damage claims – and we are confident the work of our new advisory group will play a critical role in providing the right reassurance for motorists and their insurers."