Aviva reports fraudulent claims surge | Insurance Business UK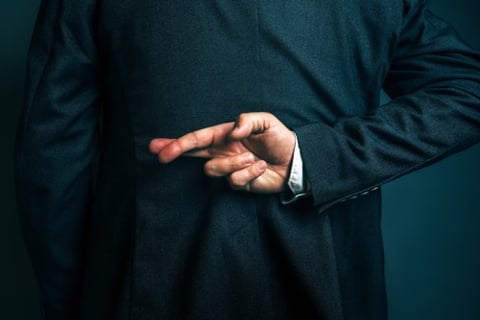 A whopping £90 million worth of UK claims fraud was detected by British insurer Aviva in 2017.
Compared to 2016, the value saw a 5.4% rise; volume-wise, the increase was at 6.3%.
The biggest culprit? Motor insurance, which made up two-thirds of the total value of fraud detected. "Highlighting the scale of the problem, Aviva now rejects around one out of eight whiplash claims it receives which are suspect or fraudulent," said the insurer, which reported detecting £59 million worth of motor insurance fraud last year.
Aviva said that, currently, nearly 17,000 personal injury claims are under probe for suspected fraud.
"Whiplash fraud continues to present the biggest threat to customers – not just in terms of pushing premiums up, but by fraudsters putting innocent motorists at the risk of real harm by deliberately causing accidents to make bogus whiplash claims," said Tom Gardiner, head of fraud at Aviva UK Insurance. "Change is urgently needed.
"The proposed Civil Liability Bill will deter fraudsters from pursuing their campaign of crash for cash, simply to line their pockets. The good news in the meantime is that we are detecting, disrupting, and prosecuting more fraud."
Meanwhile, the insurer said 80% of fraud it detects is committed by other people against its customers.
"Detecting, stopping, and preventing insurance fraud is a priority for our industry," said Aviva UK General Insurance managing director Rob Townend, who has succeeded Amanda Blanc as chair of the Insurance Fraud Bureau (IFB). "As IFB chair I will be focused on continuing the sustained fight against crime.
"We have the knowledge and expertise to stop fraudsters in their tracks and to remain one step ahead of any fresh attempts to defraud the insurance industry and its customers."
Other cases include liability fraud, over £11 million worth of which was detected by Aviva in 2017.
Related stories:
Aviva wins appeal against dishonest claimant
Eight crash fraudsters busted