Motor Ombudsman marks fifth year of vehicle sales code | Insurance Business UK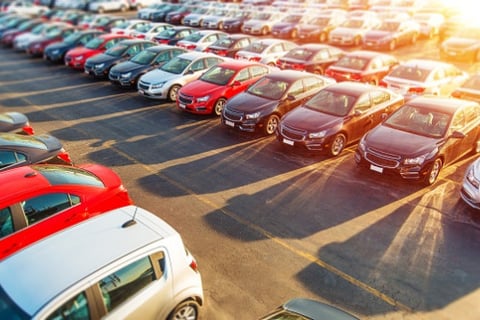 The Motor Ombudsman is commemorating the fifth anniversary of the Motor Industry Code of Practice for Vehicle Sales.
Launched in September 2016, the code covers the sale of both new and used cars, and was the fourth code of practice approved by the Chartered Trading Standards Institute (CTSI) to join the Motor Ombudsman's portfolio.
According to the industry dispute resolution body, the code provides comprehensive guidelines for businesses on nine different areas, from the use of transparent wording and the supply of clear documentation to the provision of accurate advice on warranty and finance products. It was introduced soon after two important pieces of legislation were passed in 2015 – the Consumer Rights Act and the Alternative Dispute Resolution Regulations. These new regulations allowed motorists to become more aware of their rights and led to a rise in enquiries about vehicle purchase.
After the code was launched, the Motor Ombudsman encountered a 171% increase in consumer contacts and 756% growth in cases compared to the previous year.
Since then, the Motor Ombudsman said it has received over 100,000 consumer contacts. In 2021, around 80% of contacts were about a problem with a used vehicle. During the same period, more than 11,000 cases, with an average consumer claim value of around £8,400, were passed to the Motor Ombudsman. More than half of consumer disputes were about the inferior quality of a new or used vehicle supplied at the point of purchase. The vehicle was either unfit for purpose, or the seller did not meet their legal obligations to the consumer. Other frequent issues include inadequate aftersales support and inaccuracies in advertisements.
"The automotive retail sector in the UK has changed significantly since the vehicle sales code was first introduced in 2016," said Bill Fennell, chief ombudsman and managing director of the Motor Ombudsman. "In fact, the last five years has seen the industry navigate periods of both buoyant and depressed car sales, as well as uncertainty and unprecedented challenges brought about by Brexit and the COVID-19 pandemic. However, one common factor has remained, which is that there has been a consistently high level of demand from consumers for a specialist and free automotive dispute resolution service to conclude a dispute brought about by a new or used car purchase. This thereby reaffirms that our decision to introduce a code of practice in this area five years ago was the right one."