Octo Telematics acquires Willis Towers Watson's telematics division | Insurance Business UK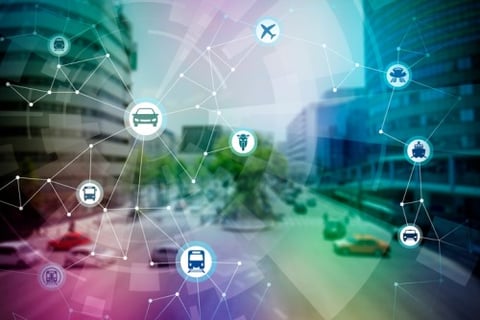 Willis Towers Watson's usage-based insurance (UBI) division is to be acquired by
Octo Telematics
, it has been revealed.
The telematics firm is buying up the broking giant's UBI assets, including its DriveAbility® solution and the DriveAbility Marketplace, and the two companies will partner on insurance-related products going forward, with key personnel from Willis's team moving over to Octo.
"The acquisition and subsequent strategic alliance is all based on furthering our skills and capabilities for the benefit of our customers in the analytics space," Jonathan Hewett, chief marketing officer at Octo, told
Insurance Business
.
While there are a number of "capable and fast emerging businesses" in the telematics and data analytics space, the two businesses share "a very similar view and a very similar culture in terms of innovation and being data and analytics-centric," Hewett said.
"Willis bring significant global skills in terms of their consulting, the technology platforms they use, products and brokerage resources. Octo brings global reach in terms of our technologies and our telematics platform," he went on to say.
Following the transaction, the two firms, led by Octo, will explore opportunities to develop additional auto telematics products and services, and will focus on the further development of algorithms and other analytical tools to provide actionable intelligence.
Willis's global telematics leader Geoff Werner, along with his team, will move over to Octo and report directly to its CEO. Werner will continue to be based in the US, but will have a global remit, with his position there helping Octo to build out its existing operations in the US market, according to Hewett.
Telematics is set to continue its boom going forward, driven by a wider focus on analytics, the CMO said: "Clearly the market is going to be defined by dynamic data, as opposed to the old world of static data," he noted, adding that reports suggest there could be as many as 100 million auto telematics policies worldwide by 2020.
"With telematics, it's very much about how quickly this is going to happen, not if it's going to happen," Hewett commented. "Frankly it works because insurers get a better financial result, and improve their loss ratios by pricing risk better and being more efficient with claims, and consumers get a better deal.
"The team that we're acquiring bring increased capability to interpret and analyse ever-increasing amounts of data in all different contexts – be it a car, be it a home, anything that can be connected. Big data is one thing, but smart insights and being able to make smart business decisions is quite another. This is what the Willis Towers Watson team are going to bring, by enhancing our existing capabilities."
Related stories:
The 'huge' potential of smart home technology data for insurers
Is telematics the solution to unaffordable car premiums?