The 'huge' potential of smart home technology data for insurers | Insurance Business UK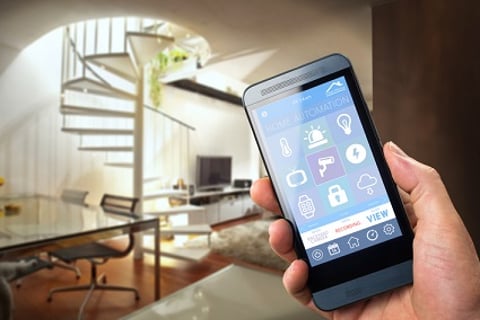 Think telematics but in the context of insuring homes – that's how the director of home insurance for UK and Ireland at LexisNexis Risk Solutions put it, when the firm announced findings of its recent research into insurers and connected homes.
Here's what the new study of the UK home insurance market found:
75% of home insurers expect smart home technology to positively affect risk mitigation.
Only a quarter of homeowners currently use connected home technologies.
81% of home insurers anticipate that the industry will impact adoption of smart technology.
87% of homeowners believe reducing the number of questions would make the home cover application process easier.
85% of home insurers think data analytics will be transformational in the next year or two.
According to LexisNexis, there is an opportunity for the home insurance market to play a more active role in engaging customers in connected home technologies. It said the research showed that home insurers need to overcome barriers cited by consumers themselves. These include the perceived cost, lack of perceived value, and lack of information and understanding about the technology.
"We believe smart home technology data holds huge potential for home insurers," said Jay Borkakoti, director of home insurance, UK and Ireland, at LexisNexis Risk Solutions. "Think of connected home technology as similar to a telematics device installed in a car with the insurer receiving alerts on emerging faults and behaviour-based information – providing the insurer with factual information on known factors which drive risk."
Borkakoti thinks combining data from smart home technology with advanced analytics will help home insurers achieve better risk profiling, resulting in more accurate pricing. "This connected technology has the potential to shift the function of insurers from paying out claims to averting the claim arising in the first place," he added.
Related stories:
How the rise of IoT is impacting insurance
Insurtech firm Neos launches UK first home insurance service