Revealed – What's happening to car insurance premiums in the UK? | Insurance Business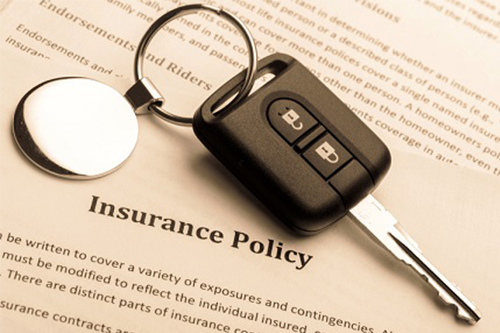 On average, UK motorists are now paying £763 for comprehensive car insurance – a lower amount compared to both the past year and previous quarter.
According to the latest Confused.com Car Insurance Price Index in association with Willis Towers Watson, premiums in the final quarter of 2020 dropped 6% from the same period in 2019. The quarterly decline, meanwhile, was smaller at 0.2%.
"Looking across 2020 as a whole, prices fell reflecting the impact of COVID-19 lockdown measures on the nation's driving and consequential claims experience," explained Willis Towers Watson's Graham Wright, who serves as UK lead of property and casualty personal lines pricing.
"However, most of that reduction was evident in the middle part of the year with more stable trends of late reflecting the competing upwards pressure on new business pricing arising from the forthcoming implementation of changes in response to the FCA's (Financial Conduct Authority) market study."
The annual decrease in premiums was observed across all regions, but it was noted that the slimmest reductions were in Inner London where prices slid just 3% to £1,220. In South Wales as well as Central, East and North East of Scotland, the reductions were in excess of 10%.
Commenting on the numbers, Confused.com chief executive Louise O'Shea said: "People are increasingly sensitive to price in the current economic climate, meaning we're seeing more and more people shopping around as they look to make savings. Those shoppers are seeing some of the biggest savings on their car insurance for a long while and it couldn't come at a better time.
"It's been nearly 12 months since we first went into lockdown and this has put so many people in a difficult situation, so I have no doubt this news will be welcomed by many. People are at home and driving less and car insurance prices are reflecting that."
For motorists wondering where they can get the least pricey policy, the answer is Llandrindod Wells as the town's average cost of comprehensive car insurance stands at £501. The most expensive place for cover, on the other hand, appears to be London East where drivers shell out £1,425 on average.
"The outlook for 2021 remains uncertain," added Wright. "Not only are there competing pressures on price from COVID-related impacts on claims experience and actions in advance of the FCA fair pricing rules taking effect, but there are also many other challenges observed throughout 2020 that will persist for insurers into this year.
"The ongoing situation makes future prediction of claims inflation, the Civil Liabilities Bill implementation (recently delayed to May), and the impact on future reinsurance costs all the more challenging."