Sabre Insurance Group issues four-month trading update | Insurance Business UK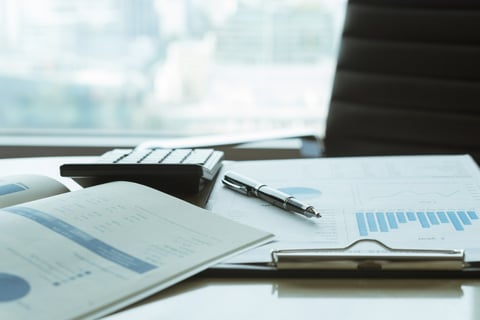 Motor insurance underwriter Sabre Insurance Group Plc has released a trading update for the four months ended April 30 – a period that looks to have been a good start for the expanding business.
"We are pleased with the impact made by the partnerships in Taxis (Freeway) and motorcycles (MCE and Bennetts)," stated Sabre, whose policy count as of the end of April stood at 327,000 – higher than last year's 276,000, and 45,000 of which consisted of motorcycle policies.
"The integration of the three partnerships – and the flow of sales – has gone very well. Looking forward, diversifying the different types of business that Sabre insures makes the overall business more robust and provides more opportunities for growth without compromising on our disciplined growth strategy."
In the first four months of the year, Sabre's gross written premium grew 30% from £46 million to £59.8 million.
Read more: Sabre Insurance CEO on what's driving the next stage of the group's strategy
"2022 is shaping up to be the start of a more positive period for Sabre," said chief executive Geoff Carter, whose camp also reported price increases of 12% for the year to the end of May. "Our expansions into the taxi and motorcycle markets have thus far promoted growth, and we are confident this will continue as we work on development initiatives with our new partners.
"While we have seen a modest reduction in the policy count of the motor book in recent weeks as we await a strong positive correction in market pricing and continue to push price to counter claims inflation, we expect that things will further improve as new drivers return to the market, car sales pick up, and most importantly some competitors reflect the reality of extremely high claims inflation in pricing."
In the company's view, said the CEO, Sabre's continuing disciplined pricing strategy will consolidate its core strengths while at the same time allowing sustainable growth in new areas.
Commenting on the update, Wealth Club equities head Charlie Huggins asserted: "The UK motor insurance market is feeling more and more like a piece of stretched elastic. The more you stretch, the greater the snap back. If claims inflation remains at these levels, car insurance prices will have to increase significantly. The longer the gap between claims inflation and pricing persists, the more painful that adjustment is likely to be, for the industry and consumers.
"For Sabre Insurance it can't come soon enough. It's one of the few car insurers that has sought to fully cover claims inflation. If and when other insurers follow suit, Sabre's policies should become much more competitive, enabling it to grow its policy count. For much of the industry, though, the adjustment is likely to be a painful one. Unfortunately, for consumers, this all points to one thing – higher car insurance prices in the future."