Short-term car insurance – new business takes sector by storm | Insurance Business UK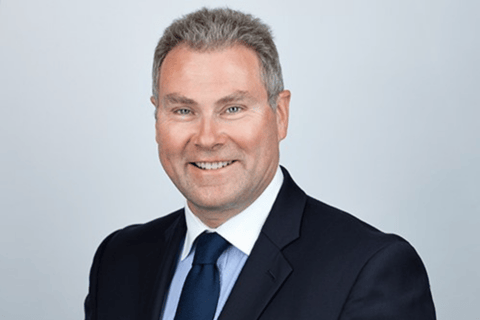 It might still be early doors for GoShorty but already this provider of flexible, short-term vehicle cover has seen its proposition take firm root in the UK insurance market. It was no mean feat launching the business during COVID-19 noted co-founder Simon Jackson (pictured), but the insurtech start-up has lined up a heavyweight insurer panel comprising of Ageas, LV=, Mulsanne, KGM and First Underwriting and is zeroing in on ambitious plans for 2022.
Recapping how the firm came to be, Jackson highlighted that GoShorty's co-founder and MD Andy Moody had first become involved in developing a temporary insurance scheme for the motor market many years previously. He left that business to go and do his own thing, Jackson said, but always kept an eye on the short-term market and around three years ago they partnered up to explore what unique value proposition they could offer the space.
"He was very enthusiastic," Jackson recalled. "He had great ambitions about getting this to market and wanted to be at market in six months. I said we'd be lucky to do it in two years and it was pretty much two years to the day when we actually went live with our first insurer. But, it was really through Andy's enthusiasm and desire to get back into the short-term market that GoShorty came about. And the rest, as they say, is history."
Read more: CEO on the need for insurers to increase the flexibility of their offerings
COVID-19 acted as both a spanner in the works and an accelerant for the insurtech. It was a tedious task, building up the business from a blank piece of paper with everything going on in the market, he said, and the decision was quickly made that they didn't want to go down the route of creating a bespoke software platform and so enlisted the support of the tech solutions provider CDL.
Pre-launch, Jackson said, there was some concern about whether the market would be in a place to embrace short-term insurance solutions. However, he noted that GoShorty had received a strong hearing from insurers – and its panel was made up of both players which had been long-established in the short-term insurance market and those for whom this was a brand-new venture.
If anything, he said, COVID had somewhat kickstarted this offering as many people had given up cars, either due to financial considerations or simply not needing them anymore. Rather than buying another car, those people may look to explore other options, including borrowing somebody else's on an ad-hoc basis.
"And I think staycations have certainly helped us," Jackson said, "because some of our panel actually do some of the smaller motor homes. Staycations have been a big boost for us, as people want to borrow SUVs [for those trips]. It'll be interesting to see what happens because I think the whole market has seen a bit of a downturn in January – all the insurers and all our competitors, we're seeing a downturn in business.
"Whether that's a knock-on effect of post-Christmas blues or whether it's the fact we've seen the travel market open up more and now people are thinking, 'I need to see some sun, so I'll forget Scotland this time', well, we'll see what next month brings in. So far, it has been really encouraging. We've set quite an ambitious target of 200,000 policy sales for next year and we're currently on target for that… So, it's all to play for."
Exploring the other key metrics indicating that all vital signs are positive, Jackson emphasised that GoShorty's Trustpilot reviews are very strong at 4.7/5.0 while the business is now seeing an average of 25% repeat customers. People trust in the brand and keep coming back to its services, he said, which is a great endorsement of the proposition it is creating across the insurance market.
A key element of that is its eligibility criteria and the scope of its offering. Mulsanne, for instance, he said, can rate policies on a per-second basis while the more traditional insurers utilise daily, weekly and monthly insurance.
"We can cater for the whole spectrum," he said. "So we do hourly, daily, weekly, and monthly, across private car, commercial vehicle and learner drivers. We believe we are the first short term player that can offer all of those offerings under the one brand and on the one system… And we boast that we've also got the largest eligibility criteria among our competitors, particularly when we know we can go up to £600,000 in value now, which is higher than our competitors. And we can quote from 17-year-olds, through to 75-year-olds. A lot of our competitors stop at 70, so we're quite pleased with that."
GoShorty has two main areas of focus at the moment. The first is to continue to work on its pricing, now that its insurer panel has been finalised and the business recently welcomed Chris Penfold as principal product manager to focus on ensuring that its insurer partners are getting the business they want. Getting the pricing element right for short-term car insurance can be complex as it needs to balance being highly competitive with making the right margins, he said – therefore all pricing solutions have to work for every stakeholder in the process.
Read more: "At the moment, insurance has got a truly shocking reputation"
The other area of focus is to launch its product offering into the broker market and GoShorty has been in trials with half a dozen partners to engage in that process. Brokers who otherwise might not have the facilities to engage with short-term insurance can take advantage of a very simple application process, he said, which is a win-win for them as not only does it offer a commission for any policies sold, but it also broadens their own customer offering.
"So, I could be a broker, and you could approach me and ask 'can you insure a temporary vehicle while mine is in for repair?' Most mainstream annual policies nowadays don't really cater for mid-term amendments of that type, so the broker ends up having to say, 'sorry, but I can't help you'," he said. "At least with this offering now, while they can't do it, as part of your consumer journey, they put you in contact with somebody who can do it. And that's had a good reception so far."