Telematics firms now providing over a quarter of cheapest motor quotes | Insurance Business UK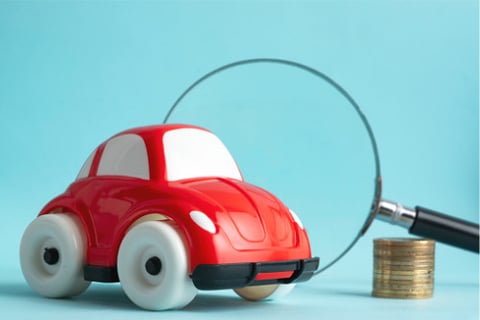 More than a quarter (27%) of the five cheapest insurance quotes now come from telematics firms, according to insurance and finance intelligence firm Consumer Intelligence. This is the highest figure recorded since the company began collecting data in October 2013.
In telematics insurance, also known as usage-based insurance, premiums are based on how much and how safe a motorist drives, monitored by the insurer through an electronic device.
"Take-up of telematics policies has always been higher with younger drivers in a bid to help them get on the road for less, but even this age group are now using the technology more – with 62% of the cheapest five quotes now telematics-based for the under-25s," said Harriet Devonald, insurance pricing expert at Consumer Intelligence. "This is an almost 10% increase since the start of the pandemic."
Consumer Intelligence's latest Car Insurance Price Index indicated that the average cost of car insurance is now 11.4% below pre-COVID levels, with a 9.4% reduction in premiums in the last 12 months. The average motor premium in the UK is now £751.
The decrease in distance driven due to the pandemic has resulted in a huge reduction in motor accidents and claims. However, with traffic levels returning back to normal, motor premium price falls have begun to stabilise, with premiums slipping just 0.9% in the last three months.
Car insurance premiums fell across all driver age groups over the past 12 months. Under-25s had the largest yearly decrease at -10.5%, followed by motorists aged 25-49 (-9.6%) and over-50s (-8.2%).
While younger motorists got the largest decrease, insurance costs remain high for the cohort, at £1,589 for a typical annual policy, Consumer Intelligence said. This is in contrast to to £568 for a driver aged 25-49 and £353 for those over 50.
"Even with telematics policies working hard to keep pricing affordable, there is still a huge difference between our age groups," Devonald said.
Five UK regions recorded double-digit premium drops in the past 12 months. The North East (-13.2%) saw the largest decrease, followed by the North West (-10.7%) and London (-10.4%). All UK regions posted significant falls over the 12-month period, with the South East (-7.3%) recording the smallest decrease.
Car insurance was the most expensive in London, with an average of £1,265, followed by the North West at £984. Premiums were cheapest in the South West, at £529 on average.