Tempcover reveals the perils of the British staycation | Insurance Business UK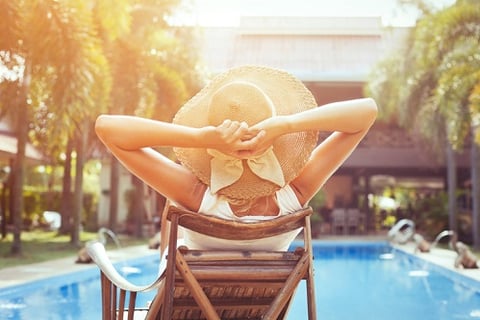 An increasing number of Brits are choosing to take their holidays at home this year on the back of the COVID-19 pandemic, especially with travel still largely restricted. Now one insurer has shed light on the risks that may be involved with that decision, with some useful statistics brokers may wish to put in front of their clients.
According to a survey conducted by Tempcover, 52% are still not entirely comfortable with air travel and 79% want to use their vehicle as their primary mode for transport this summer. Indeed 82% are planning to travel on the road at least 100 miles each way to their holiday destination, with 28% even travelling up to 500 miles each way.
As such, the insurer is concerned that, after lockdown, many drivers may be out of practise and prone to making mistakes. One is the belief that using a triangle when broken down on the hard shoulder of a motorway is the safest thing to do – a belief held by 77% - despite the fact that doing so is highly dangerous.
"Walking on the hard shoulder, or in potentially live traffic if it is a smart motorway, is extremely dangerous," said Nick Lloyd, head of road safety at the Royal Society for the Prevention of Accidents. "If you are unfortunate enough to break down, park the vehicle as far away from live traffic as possible, switch on your hazard warning lights and exit the vehicle from the passenger side, away from live traffic, and stand on the other side of the barrier. Call Highways England and inform the operator that you've broken down and let them know your location so that breakdown recovery can be arranged, along with traffic lane closures if on a smart motorway."
Another worry is that drivers may spend too much time on the road before taking a break – with less than 38% abiding by the Highway Code's recommendation to not drive for more than two hours without a 15-minute break.
"The importance of planning your journey to enable you to take a minimum break of at least 15 minutes after every two hours of driving cannot be stressed enough," said Lloyd. "It's better to arrive 15 minutes later than risk the lives of you and your family."
In addition, the insurer offered a warning around insurance cover with just under half planning to share the driving on-route to their summer destination even though as many as half may not be fully covered to do. More than 27% said they do not have an additional driver on their policy, prompting CEO of Tempcover Alan Inskip to issue a reminder to motorists.
"The onus is increasingly being put on drivers to find and interpret their individual policy wording before getting behind the wheel of another car," he said. "While you're unlikely to find out if you are covered to drive other cars under your policy before buying it, what you can find, if you search hard enough, is the growing number of restrictions that insurers are putting on the clause. This means that if you were to drive a friend or family member's vehicle and had an accident, you and the vehicle owner could be left with a huge repair bill for the car, and you'd lose your no claims discount."
Meanwhile, 23% admitted that they do not add the additional driver to their own annual policy because it is too expensive or too much hassle.
"It's not just accidents drivers need to worry about," Inskip added. "If you are not insured to drive another car and you're stopped by the police, you could get at least six penalty points on your licence, a possible 6-12-month disqualification from driving and an unlimited fine depending on the seriousness of the offence."