What's behind spiralling claims inflation? – Chief insurance officer shares key insights | Insurance Business UK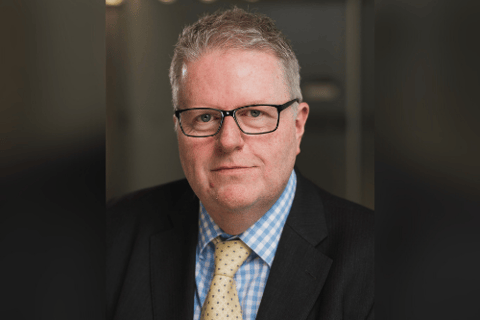 Over the last few weeks, insurers of every size and scale have revealed how their finances fared in the Q2 period, which ended June 30, 2022. A common theme that quickly emerged across the results was the spotlight shone and the alarm issued regarding the impact of spiking claims inflation across the wider market.
Read more: UK motor insurance claims inflation skyrockets
Exploring the factors behind this claims inflation and its reverberating effects on insurers, brokers and insureds alike, Stuart Middleton (pictured), chief insurance officer for the digital-first challenger broker hubb, highlighted how these differ according to different sectors of the market. Looking to the motor space first, he said, a "perfect storm" of events conspiring together had created significant upheaval.
"We've seen the well-publicised news that the supply chain for new vehicles is very long," he said. "So whether it's for private cars or commercial vehicles, when you go into a dealership to order a new car, it may be up to 15 months before you drive it. But what that means is that second-hand values have therefore also gone up dramatically and that alone is having a significant impact on claims costs."
Other factors include the inflation on the cost of repairs, Middleton said, and hubb is now seeing the value of repair claims increase substantially due to the lack of spare parts and the knock-on impact this has on the length of a claim. With vehicles having to remain off the road, replacement hire vehicles are required for longer and this is coming up against a scarcity of hire vehicles.
"Securing a hire replacement vehicle is now more difficult and much more expensive," he said. "But there are also some new factors which have come into play, including the exponential growth of electric vehicles. Van-for-van, car-for-car, these are – for now at least - considerably more expensive than traditional combustion engine vehicles. They're also much more expensive to repair and there's a huge lack of electric vehicle technicians who can actually fix them in the first place."
Read more: hubb names industry veteran as chief insurance officer
Each of these factors comes together and can exacerbate the claims cost of even a minor incident, he said, and while the insurance companies pay for it, it's all reflected in the claims experience of the client and in the measures taken by insurers to offset spiking claims costs when they set their pricing.
Meanwhile, looking at hubb's property portfolio, Middleton noted the property market is also in a state of flux.
"Again, there has been a combination of significant increases in property values and a lack of availability of building materials," he said. "And in the construction industry, there's so much pent-up demand after two years of lockdowns and repeated opening up just to shut down again. There are also supply chain problems, meaning that parts, materials and labour, again are scarce and heavily competed for."
This has meant that across the property owner's business, a claim that would normally have been fairly simple to progress is now taking much longer to repair as it's taking longer to get the builders on-site and their costs are higher for the materials and the labour. So, he said, not only is the claim taking much longer to settle, but the claims cost significantly more to resolve. And that's not even taking into account that if the property is not habitable, and the occupants have to be relocated then additional costs will be incurred.
"We're seeing also that because property values have been increasing substantially and because insurers still need to make money, underlying this there was a need for rate increases on the book to start with," he said. "Then you have this perfect storm of a need to increase the sums insured on a property and a need to increase the rate charged. So, you end up with the double whammy of increased rates on increased sums insured, which the policyholders are seeing as getting hit from all sides – precisely at the time when all of their other costs are increasing sharply."
Having just gone through a few very large renewals on its property book, Middleton said, hubb has a clear picture of what's happening in the market and is seeing how the inflationary environment is eating into insureds' inflation allowance. There's a real challenge ahead in making sure that the sums insured of property owners are adequate to ensure that any claims are paid in full, a conversation that's a challenge to have when clients are also having to deal with demand for increased rates.
Read more: hubb names new strategic advisor
However, he emphasised that amid all the challenges being faced across the market, there are also opportunities for insurance businesses to affirm their propositions. From his perspective, Middleton said, insurers – particularly those in the private lines space – have worked very hard to create a stronger claims experience, rooted in genuinely understanding the needs of their clients and providing an empathetic rather than a textbook approach to meeting these needs.
"Empathy is about standing in your clients' shoes, showing you understand what they're concerned about and then telling them what you're doing about it," he said. "Whether that's securing access to hire cars or the largest building companies in the UK. Because in recent years, and maybe more so in the last year, I think insurance companies have realised that they themselves have great buying power in the market."
Some insurers don't yet fully recognise that, he said, and they need to harness that buying power to make a difference to their insureds through shorter claims periods, reduced claims costs and an improved overall claims experience. Similarly, brokers have an opportunity to leverage their role as the interface between the client and insurer.
"What we're seeing now is brokers are also having to up their game and the best brokers are rising to the top," he said. "As with every industry you have 'The Good, the Bad and the Ugly', but we're seeing the good brokers demonstrating their value to the client and showing where they're earning their fees by ensuring that their clients are insured with the most appropriate carrier for their needs."
Brokers need to capitalise on the work being done by insurers to demonstrate a deeper understanding of their clients' needs – which might be by updating their wording or their claims proposition - and communicating that to the client. Where brokers are too focused on commissions, block transfer deals or other incentives, he said, they run the risk of neglecting their role - which is to ensure that their clients are insured with the appropriate insurers.
Brokers need to be part of the education process of their clients, he said, especially around risk mitigation, as insurance is not just about paying claims but also avoiding claims incidents. Many claims can be avoided by effective risk management and so, brokers need to own their role in providing effective communication between the insurer and the insured – allowing every player in the value chain to understand the other's role in the insurance process.
"[That proactive approach] is very much at the forefront of many lines of business," he said, "and cyber insurance is a good example of that – where the focus is on avoiding a problem in the first place and then responding when that's not possible. Really it's all about giving the client the right education, tools and protection. Insurers and brokers have a very important role to play in that and indeed are playing a very important role in that. It's essential they keep that going."