Which are cheaper – electric cars or petrol cars? | Insurance Business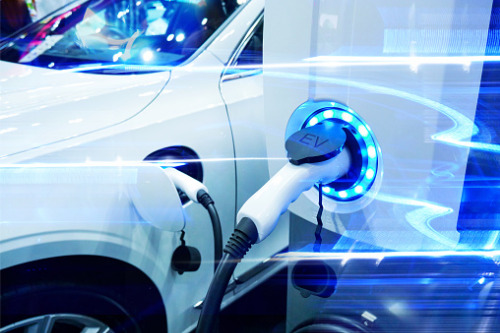 Electric vehicles are generally more cost-effective than their counterparts with internal combustion engines (ICE), a study by auto insurer LV= has found.
According to the insurer's Electric Car Cost Index, the average annual running costs of electric vehicles are up to 49%, or £1,306, cheaper than petrol and diesel cars.
The study took into account purchase price, tax, insurance, fuel and maintenance costs for nine models of electric cars versus their ICE equivalents. Seven out of the nine models offered better value over a four-year lease, while six resulted in savings over a seven-year period of outright ownership.
The analysis was carried out in partnership with consultant battery electrochemist Dr Euan McTurk of Plug Life Consulting.
Three electric models, namely the Nissan Leaf, the VW ID3 and the MG ZS EV, were cheaper whether bought outright or leased. LV= found that the MG ZS EV offered the biggest long-term savings – £13,316 on outright purchase over seven years, £5,772 via a standard lease agreement over four years, and £2,320 via a standard PCP arrangement over three years.
The examined electric cars' average annual running cost was £1,304, compared to £2,610 for an ICE vehicle. This translates to monthly average savings of £109. According to LV=, electric cars traditionally have a longer life span and require less maintenance, which can lead to bigger savings, coupled with the fact that electric car owners are currently exempt from paying car tax.
"With this new Electric Car Cost Index we're really trying to show, in the most comprehensive way, how the costs breakdown for people considering taking the plunge and making an electric model their next car," said Alex Borgnis, head of motor underwriting, LV= General Insurance. "While the initial purchase will seem intimidating for some, once you break down the monthly costs, especially on a lease or PCP, and then throw in the lower running costs each year, suddenly it becomes something that provides great value over the course of the ownership period."
LV= will update its Electric Car Cost Index every six months, to more accurately reflect developments in the market. In 2019, the insurer introduced a policy especially designed for electric cars, and has since become one of the leading UK insurers of electric vehicles.
"The good news is that the cost of new electric cars is coming down, and should reach parity with petrol and diesel cars by the mid-2020s," added McTurk. "Also, such is the reliability of an electric vehicle's components, including the battery, it is entirely feasible to buy an electric car, van, taxi or bus and run it for hundreds of thousands of miles, much longer than you'd run a petrol or diesel car."