Which motor insurers are the most searched for online? | Insurance Business UK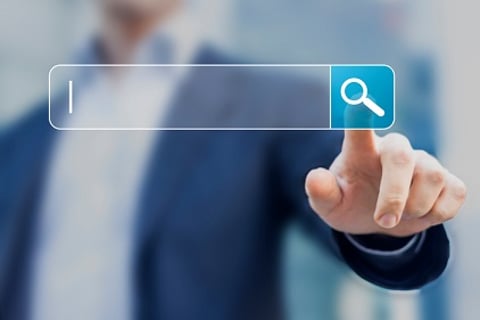 In 2017, it's almost a given that consumers will research a brand or product online before they consider buying – which means the digital race is growing increasingly important for insurers operating in a competitive market.
A recent report on the online performance of the UK's motor insurers named
Aviva
as the company with the best 'brand reach score' – a combination of being the most searched for brand, averaging 246,000 brand searches per month, as well as strong performance from its content across social media platforms.
Zurich
came in second, averaging 14,800 searches per month, but scoring high in social media content.
Churchill
,
Hastings
Direct, and
Saga
took third, fourth and fifth slots respectively in the research, which was conducted by digital marketing agency Inside Online.
But while the big players dominated in terms of their brand visibility, winning the online game isn't just about being a household name.
"The sites that are doing well when it comes to brand reach score are naturally those sites that have strong brand recognition, shown in the search volume of their brand. But that's only one part of the story," Richard Waters, sales and marketing director at Inside Online, told Insurance Business. "Those with the best scores in this area have taken actions to safeguard their brand recognition by interacting well with potential customers through social channels."
Companies that cultivate a strong online presence are more likely to be found by customers, Waters explained, and insurers that aren't properly investing in adequate resources or expertise to increase their brand visibility are missing out on potential opportunities to grow and attract new business.
"Instead, these sites may be relying on brand loyalty or advocacy from existing customers," he said. "In a busy market, the potential to be found or noticed online becomes extremely important, and those without brand visibility run the risk of falling behind their competitors. Not only does strong brand visibility increase the chances of being found, but implies a sense of authority, trust and legitimacy – important factors in any industry, but crucial for insurers."
So where should an insurance business start when it comes to improving its online brand? There are several ways, according to Waters, but the best start is to look at creating content which can be leveraged across social media.
"Content can help to serve your brand to potential customers, and specific audiences that benefit your brand can be targeted," he said. "Establishing a solid link-building strategy off the back of this content can also help your brand reach and increase your online authority."
Related stories:
Which insurers topped this digital ranking?
Is your insurance business an 'omnichannel' business?