After being grounded for so long, can the aviation sector take off in 2021? | Insurance Business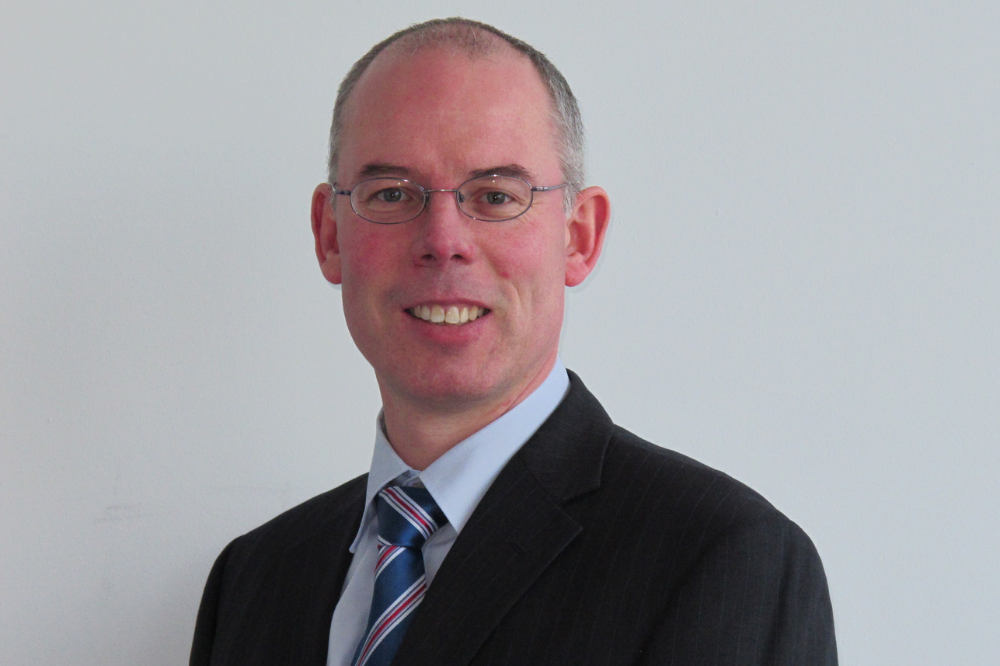 Few industry sectors have been as impacted by the COVID-19 crisis as the aviation sector, and there is little doubt that a question mark lingers over whether the aviation space can ever return to where it stood pre March 2020. On hand to discuss the issue with Insurance Business was John Bayley (pictured), regional director Europe & Russia, at McLarens aviation, who highlighted how the pandemic has impacted the role of his team of aviation loss adjusters.
Read more: Gallagher and McLarens reveal the impact of COVID on the aviation sector
"Firstly, the reduction in air traffic meant that there was inevitably a reduction in the number of new claims," he said. "That said, we did continue to manage an ongoing case book. This included dealing with pre-existing claims, which became a key focus for operators from a cash flow perspective; dealing with some parking collisions or lessor repossession claims; managing claims in areas such as cargo, which were less affected by the reduction in air traffic; and – more recently - looking to respond to increased aviation activity as different regions began to open up."
Secondly, he noted, there was the impact on working practices, which he has witnessed given his responsibilities overseeing McLaren's European and Russian business. There's been a lot less international travel, he said, and, this time last year, the firm switched to a 100% homeworking model within 48 hours. As all claims files were electronic pre-COVID, this was not a big deal, apart from missing the face-to-face interaction with colleagues and information exchange, which was initially handled daily via Teams calls.
Because of McLaren's network, Bayley said, the team has local engineers based across the region and has been able to use those team members to undertake certain aspects of survey work. Nevertheless, the business is now more conscious than ever that nothing beats a face-to-face discussion to get the real sense of some claim types and have directional input.
"Lastly," he said, "new challenges were arising within claims management regarding issues such as the impact on the timescales around ongoing repairs, due to many engine overhaul facilities either being closed or not working at full capacity. Additionally, some lessors and financiers wanted first call on settlements. Certain costs, such as shipping, have also risen very dramatically as a result of the pandemic."
Detailing some of the key challenges that airports and airlines will face when returning to normal operations, Bayley noted that flying continues to be incredibly safe and one of the most regulated activities known to man.
"I know from speaking to our colleagues across the globe that we are all excited about getting back in aircraft," he said. "That said, from staffing and training, to transitioning an unprecedented number of aircraft from storage facilities to the runway, there are various new challenges that will need to be managed."
Read more: Marsh JLT Specialty VPs on the changing space customer profile
From the ground handling of aircraft to the issues of skills fade, there are some factors to keep an eye on as aviation inches back towards "business as usual". It has yet to be seen what the long-term effects are of engineers and flight crew being placed on furlough, Bayley said, however, it's clear why experience and practice is a requirement for engineering and flight crew to maintain qualifications. The limited availability of simulators and training opportunities also poses a challenge.
Meanwhile, from a maintenance and a safety perspective, returning a complex machine back into a serviceable condition is a meticulous process. Aircraft have to be carefully restarted and tested before they can be returned to service, Bayley said, yet while there has been much attention paid to potential issues relating to the impact of storage and disuse on equipment, some of the anomalies we will see going forward will not have been fully predictable.
"We only need to consider the recent bleed valve scenario whereby unexpectedly a valve decides to stick in place causing an issue," he said. "Thankfully, for the aircraft in question, this has only affected single engines. It's something that will have subsequently been looked at in detail by manufacturers and operators. [Meanwhile], management of the correct procedures and adherence to the full procedures when reintroducing aircraft will be an industry challenge."
From Bayley's viewpoint, all indications are that the aviation community is rising to these challenges. Thorough testing of the aircraft systems prior to use is the norm and should give the travelling public a good level of confidence. Engineers and flight and cabin crew are highly qualified and need to remain current for good reason; to give the best possible safety to the travellers.
"Of course," he said, "quality insurance products and claims management will have a key role to play in helping the industry manage the consequences of these. We've been working proactively with the market around things like training, learning and development, working with underwriters on video meetings to maintain a fluid dialogue and get their perspective on what's going on, which has been hugely beneficial to us and, we hope, to the market. At the same time, our risk and asset management team has been talking to some operators about post-COVID preparation, the return to work, how to deal with new hazards, etc."
The role of the broker in aviation cannot be understated and Bayley highlighted that, given the specialist nature of aviation, it's an area where brokers are always looking to add value at every point of the relationship, not only on the transactional side but also in claims services.
"We work very closely with brokers right through the claims process," he said. "When it comes to a loss, brokers are one of a number of key stakeholders involved and, ultimately, our job is to develop a solution that is right for all the parties."
There's no doubt that it has been a tough and disruptive year or so for the aviation industry, but Bayley noted that while McLarens is not in the habit of crystal ball gazing, there are indications that things are beginning to improve, not least with the success of the vaccine programme in certain regions, and the gradual opening up of foreign travel.
"Most market commentators suggest that the impact will continue to be felt by airports, airlines and operators for some time, particularly in certain markets such as business travel," he said, "however the prospect of recovery is increasingly on the agenda within the industry."