CEO of E&L Insurance lifts the lid on The Insurance Emporium | Insurance Business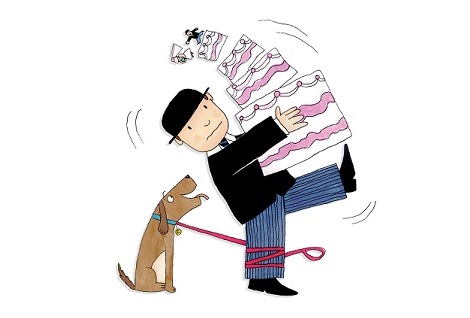 York-based E&L insurance hit the headlines last week when it launched a new insurance brand, with none other than
70s cartoon character Mr Benn as its face.
The insurer, known for its equine and livestock cover, launched new portfolio The Insurance Emporium as a one-stop-shop for customers providing access to more than 20 products.
"The driving force was really to launch a brand that better reflected what we do as an insurer and what we wish to become," CEO Francis Martin told
Insurance Business
. "Our heritage has very much been equine and pet insurance but we have, for many, many years, covered lots of other niche areas such as caravans, weddings and student insurance," he explained, adding that new brand is a way to showcase that diversity to the world.
The new offering is deliberately crafted so that consumers can pick and choose elements of cover, ensuring that they don't pay over the odds – a factor that Martin believes is a key driver for consumers in today's world.
"In all of the insurance markets where we operate, whether it be equine or pet insurance, consumers generally are offered package products… That's fine for many cases, but increasingly our finding is that consumers are looking for a more tailored insurance – they want to be able to choose the bits that they want," he explained.
The firm has had positive feedback from previous forays into selling pick 'n' mix style policies under other insurance brands, which Martin said have sold well and indicated a desire from clients to customise their cover.
"We only need to look at the rise of the aggregators to see that consumers don't wish to spend copious amounts of time navigating different insurers' offerings," the CEO commented. "I think clients will increasingly go to an aggregator or a single destination such as a brand that is well known, for many or all of their insurance requirements."
The difficultly for insurance businesses, though, is getting that destination right:
"It has to be a place where there's a wide range of products, where those products are innovative, and there's also got to be keen pricing," Martin explained. "There's got to be loyalty for going to that destination and there's also got to be great user experience across all of the platforms and touchpoints. If you can get that right, and that's a big ask, then you've got a destination that people will increasingly go to."
Related stories:
70s kids TV star returns to the screen – to plug insurance
The cage-fighting CEO who was once sleeping in his car