Admiral reveals steep profit drop in H1 2022 results | Insurance Business UK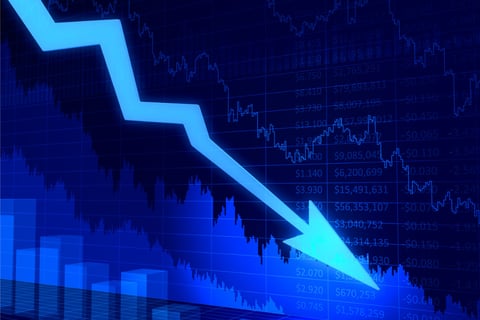 UK insurance giant Admiral Group today unveiled what group CEO Milena Mondini de Focatiis has described as a "solid set of results" for the six months ended June 30, 2022.
Perhaps the most eye-catching figure among the key financial takeaways of the period was Admiral's 48% drop in profit, which fell from £482.2 million in H1 2021 to £251.3 million in H1 2022. The group's net revenue dipped 9% to 0.72 billion, however, its group turnover rose 6% to £1.85 billion while group customers rose 12% year-on-year, with 6.94 million in the UK insurance market (up 12%).
Mondini de Focatiis said the group was happy with its progress against the backdrop of a more turbulent cycle than usual and amid high levels of inflation. Admiral's profit decrease against last year was expected, she said, and the unique conditions of the pandemic years make 2019 a stronger comparison – with profit and customer numbers increasing by 19% and 35% respectively since then.
Looking at the results on a closer level, Admiral revealed an analysis of how its profit is broken down across the group:
H1 2022 Group overview
£m

30 June 2022

30 June 2021

30 June 2019

% change vs. 2021

% change vs. 2019

Analysis of profit:

321.8

543.5

255.0

-41%

+26%

International Insurance

(21.6)

(0.9)

(2.7)

nm

nm

International Insurance – European Motor

0.2

4.9

3.8

nm

nm

International Insurance – US Motor

(19.8)

(4.2)

(6.2)

nm

nm

International Insurance – Other

(2.0)

(1.6)

(0.3)

nm

nm

Admiral Money

0.2

(1.9)

(4.3)

nm

nm

Other

(49.1)

(58.5)

(37.5)

+16%

-31%

Group profit before tax

251.3

482.2

210.5

-48%

+19%



nm = not meaningful
Commenting on the results, Mondini de Focatiis said the group had retained its disciplined approach to pricing, adapting its rates in response to the higher inflation environment earlier than the market and maintaining a cautious approach to reserving.
"We continue to focus on good execution through the cycle," she said. "Our strong balance sheet and focus on profitability over growth puts us on a strong footing for when conditions improve.
"It is pleasing to see the majority of our growth coming from more and more customers across all of our products and geographies choosing to stay with us. We are committed to delivering great service and to support all of our customers, including those who are experiencing financial difficulty."
Admiral has made good progress on its diversification strategy, she said, and over half its customer growth has come from its new products and geographies, with UK household up 18% and Admiral Money loans balances up almost 70%, while the business made its first small profit (£0.2 million). Meanwhile, Admiral now serves 1.9 million customers across its international businesses.
"I would like to thank all of my colleagues across the group who make the business such a great place to work," she said, "and whose dedication and adaptability has enabled us to meet our nine million customers' needs during this period."