Admiral Insurance surges to record group profit | Insurance Business UK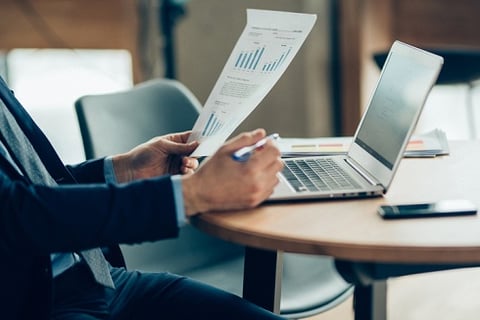 If there is one thing insurance financial results season will teach you, it's that CEOs are quick to put a glossy spin on results that, when examined with any depth, are not all that eye-catching. There are a few however, that are willing to be more "straight shooting" in their approach – and perhaps we can place Admiral group CEO David Stevens into that category.
Why? Well, it would have been easy for the CEO to boast about the company's record group profit before tax – which reached £479.3 million for the year ending on December 31, 2018, a leap from last year's £405.4 million. However, he was willing to admit that amid all the "Yes!" boasts there were a few "Yes, buts…" for the group.
"Yes, we delivered record profits and dividends, but we were helped by the UK government's decision to unwind partially the change in the Ogden discount rate from a couple of years ago," he explained.
"Yes, we grew rapidly pretty much across the board, but growth in the core UK motor business slowed in the second half as we reduced our competitiveness in the face of rising claims costs.
"Yes, our biggest price comparison site, Confused.com, grew both market share and profits, but Compare.com, our US site, struggled as other advertisers upped their spends."
An honest assessment then from the CEO but, overall, he has plenty of reasons to be pleased by the outcome – with group customers up 14% and UK insurance customers specifically rising by 13% from 4.62 million to 5.24 million.
"There were, however, two unequivocal yes's," he added. "The rapid growth and improved ratios from our international insurers and our first ever 'First' in the Sunday Times Best Company to Work For competition.
"Mostly happy staff, mostly happy customers, and increased dividends. Something for everyone."