Admiral's head of pet on the roll-out of insurer's new offering | Insurance Business UK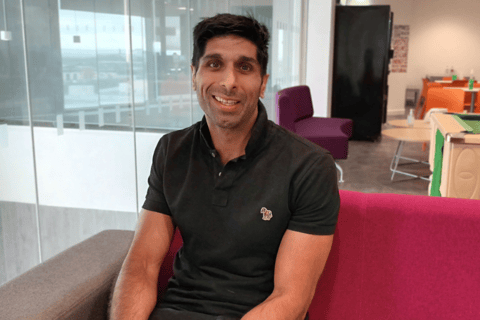 The COVID-19 crisis and ensuing lockdowns prompted many individuals to throw caution to the wind and make a variety of off-the-cuff decisions. This saw some take advantage of the opening delivered by remote working to live somewhere else, while others took the leap of starting a new job or their own business. For many, the tumult and upheaval of COVID was just the opportunity they needed to explore the rewards of pet ownership.
The 'COVID-19 Pet Survey' from the Pet Food Manufacturers' Association (PFMA) revealed the dramatic rise in pet acquisition among UK millennials alone during the period. Over one-third (35%) of young adults (aged between 24 and 35) were found to have either become new pet owners or be in the process of planning to become pet owners, while 2.1 million (19%) collected a new pet in lockdown and 1.8 million (16%) are planning to add a pet to their households.
Read more: Revealed - which insurance market is poised for considerable growth?
With 11% of all households having already welcomed a new pet, while 10% more plan to do so, the shifting makeup of the market is clear - as is the opportunity for insurers to step up and support pet owners with new products and services. A recent report by Global Market Insights revealed that the value of the pet insurance market is expected to reach US$14.9 billion (approx. £12.31 billion) by 2030, growing at a compound annual growth rate of 7.1% between 2022 and 2023.
It's with these market conditions in mind that the UK insurance giant Admiral announced it is expanding its insurance offering with the launch of Admiral Pet. Admiral Pet is the group's fourth insurance product to be underwritten by the insurer – alongside motor, home and travel insurance. Where before customers could buy pet insurance through the brand via a third party, now all pet policies will be 100% Admiral, with pricing, underwriting, and customer service handled in-house.
Speaking with Insurance Business UK, Pritpal Powar (pictured), Admiral's head of pet, touched on how the offering came about and how it fits in with the current lay of the pet insurance land in the UK.
"There has been significant growth in the last two years due to a boom in pet ownership linked to COVID, and people spending more time at home," he said. "It will be interesting to see how this develops as we move to more hybrid ways of working and a full return to work across some industries.
"The market itself has some potential to grow still, with an estimated 50% of dogs and cats uninsured. Providers who can offer a good balance with a range of valuable products, affordable premiums and effortless service, will be able to benefit from this potential growth."
There's little doubt that the big increase in pet ownership during COVID has fuelled growth in the pet insurance market, Powar said, but there other factors that have contributed to the evolution of this space. The evolution of technology has seen virtual vet services now become commonplace and the sector is seeing growing interest in other tech, including wearables to help customers be even better at taking care of their pets.
Read more: Admiral Group appoints new group chief risk and compliance officer
As head of pet, he said, he's responsible for building and leading the team - his main responsibility is to ensure the business meets the needs of customers, allowing it to scale and grow. Exploring how Admiral Pet first came about, he highlighted that the insurer had been trading pet insurance through a white label partnership for some time and built a modest base of customers with limited focus.
"But it was evident to really grow the business we needed to do things differently," he said. "This involved bringing in some pet expertise from the market in a range of key roles and recruiting talent from across Admiral to supplement this. The idea for the business was to take the things that Admiral does really well and apply them to pet insurance, combining this with key customer expectations on product and service to deliver a compelling proposition to the market."
Admiral Pet differentiates itself from Admiral's previous pet insurance offering in a variety of ways, Powar noted. It provides simpler products that offer more to customers as well as more competitive and targeted pricing, new and innovative customer journeys, and the inclusion of new value-added services such as 24/7 video vet consultations as standard.
As to the next steps of the rollout of the offering, Admiral Pet has its path forward clearly set out, he said: "The next phase of our plan is to build and grow the business, taking the feedback from our customers and market to continuously improve our products, services and pricing."