Allianz Holdings announces giant restructure | Insurance Business UK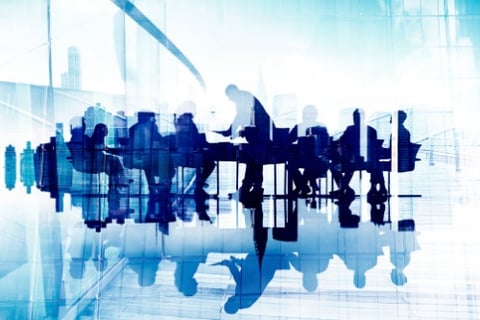 Allianz Holdings has today announced a strategic restructuring of its operations to create distinct 'Personal' and 'Commercial' businesses, underpinned by several integrated service functions.
In a Press release, the insurer noted that these changes represent "the next phase" in Allianz's successful integration of the LV= General Insurance (LV= GI) and L&G General Insurance (L&G GI) businesses and will simplify and streamline its operations. The restructure is designed with customer needs in mind and presents an opportunity to focus on and share technical excellence and expertise.
As part of the transformation, Steve Treloar becomes CEO, Allianz Personal and Simon McGinn becomes CEO, Allianz Commercial.
Both will report to Jon Dye, CEO, Allianz Holdings, and they will sit on the Allianz Holdings management board alongside the heads of the service functions - Fernley Dyson, chief financial officer, Julie Harrison, chief HR officer, Stephanie Smith, chief operations officer, and John Berry, chief risk officer.
These changes are effective immediately, subject to regulatory approval.
Commenting on the restructure, Dye said the changes are the next step in Allianz Holdings' journey as it continues to build a well-balanced, customer-centric business that maintains a resolute focus on delivering its business priorities.
"There are clear differences between commercial and personal trading in the UK market and the new structure will help us build upon the successful propositions already in place," he said. "Our simplified structure and streamlined, cohesive senior team will enable us to be more agile, responsive and collaborative."
Allianz Personal
Allianz Personal will be formed of the LV= Retail business, LV= Broker, L&G GI, Petplan, Home & Legacy and Allianz Musical Insurance. Led by Treloar, the new business unit will have gross written premiums of £2.6 billion – and, with 8.5 million customers and around 5,000 employees, it will be one of the largest personal lines insurers in the UK.
In addition to his new role as CEO of Allianz Personal, Treloar will remain CEO of LV= GI.
The LV= Retail business will also continue to be led by Heather Smith as managing director, while Mike Crane will maintain responsibility for LV= Broker and L&G GI as managing director and CEO respectively. Kieran O'Keeffe will take on a new role as managing director for specialty, leading the Petplan, Home & Legacy and Allianz Musical Insurance businesses. Before taking on this role, Kieran was the chief risk officer for LV= GI.
Commenting on the news, Treloar said "This is an extremely exciting time for our business. By bringing together all the personal lines brands under one roof it will give us even more strength, scale and expertise to ensure we can cater for a broad range of customers and partners across a large number of different channels. The capabilities we now have mean we have some great opportunities ahead of us and I'm incredibly proud to be leading such a fantastic business."
Allianz Commercial
Allianz Commercial will be formed of Allianz's Mid-Corp Commercial, Engineering, Construction & Power, SME and Legal Protection businesses. As CEO of Allianz Commercial, McGinn will be responsible for distribution, claims, underwriting, marketing and pricing for each of those business areas.
McGinn will work closely with his new executive team which will include Graham Gibson, chief claims officer, who will also be responsible for engineering inspection. The shift brings customer delivery in claims and service under one leader, thus allowing a clear focus on delivering an exceptional customer experience.
Meanwhile, Catherine Dixon is promoted to the position of chief underwriting officer, with Nick Hobbs as chief distribution and regions officer - bringing distribution, regional underwriting and commercial broker operations into one place.
Gaby Tischler and Helen Bryant will continue in their roles as director, market management and strategy, and director, digital trading, respectively. A new director of pricing and data role has also been created with recruitment underway.
Touching on the restructure, McGinn noted that the changes allow a clear focus on its commercial business and are designed to provide market-leading levels of support and expertise to deliver for brokers and customers, while maximising the company's potential in the market.
"I am proud to lead such an incredibly strong and experienced senior team," he said, "and I am excited about the opportunities that lie ahead."
Senior leaders stepping down
As a result of these changes, several senior people within Allianz will be leaving the business. Following 18 successful years in the company, Neil Clutterbuck has decided the time is right to pursue new opportunities. Meanwhile, Sarah Mallaby, Chris Little and Gary Davess will be leaving as a result of their specific roles no longer existing in the new structure.
In response to this, Jon Dye said: "Neil, Sarah, Chris and Gary have all made very significant contributions to our business. It's never easy to see people go but I'm incredibly grateful for all their hard work and commitment and wish them all the best for the future."