Allianz Partners UK advances in mental health push | Insurance Business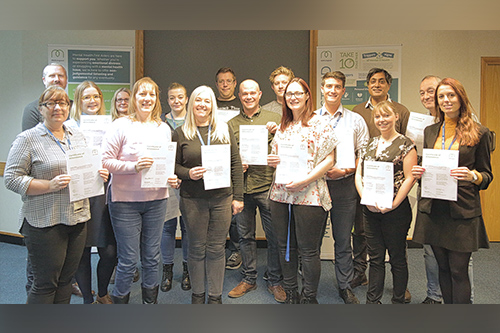 Allianz Partners UK has appointed mental health first aiders and champions in Croydon.
"It is important for us to be able to support all employees and offer non-judgemental advice on anything they may be stressed or anxious about, whether it be work-related or not," said Phil Murfet, learning & development advisor at Allianz Partners UK.
"The appointment of our mental health first aiders and champions is evidence of our commitment to cultivating a positive working environment and marks our first step towards widening our mental health training remit and ultimately, implementing a specific mental health policy."
Recruited from across the business, the first aiders are accredited to offer initial support to others and are the figures that employees can go to in confidence. They all took part in professional training provided by Mental Health First Aid England.
The champions, meanwhile, will help in promoting the services of the first aiders to anyone they think might benefit from the support. Their role is to make the workforce aware of the available mental health support services.
"A lot of people probably wouldn't associate the traditional insurance sector as being a positive provider of mental health guidance and support for employees," commented Murfet. "This is exactly why Allianz Partners UK wanted to be a firm that took the lead in promoting good mental health for all employees and offering strong and fundamental care wherever necessary.
"Employees would not think twice about seeing a physical first aider if they had an accident at work, but talking about their personal mental health is often a different story."
A total of 28 first aiders and 29 champions were appointed.